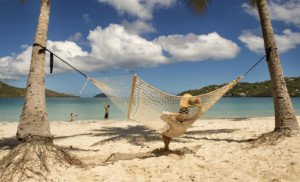 You may know the perks of using a travel planner for Disney World or Disneyland. But did you know we sprinkle pixie dust on your Disney Cruise Line vacation, too? We won't need to schedule FastPasses, or map out every magical adventure, but we'll get you organized, prepared, and ready to enjoy the charms of Disney at sea.
Here are some ways we enhance the value of your Disney Cruise Line vacation:
Experience: We don't just LOVE Disney; we LIVE it! We have Silver, Gold and Platinum Castaway Club members "onboard" our team! We love exploring Disney's cruise ships, restaurants, and activities, and combining our insight with your vacation dreams. Save time, research, and stress, and put your faith in your agency based in the middle of the magic, a short drive away from Port Canaveral, Disney Cruise Line's home port.
Personalization: Three nights or seven? Caribbean, Mediterranean, or anywhere as long as you visit Disney's private island, Castaway Cay? Where should your vacation begin and end-and do you want to add another Disney destination to the mix? What about specialty cruises, including holiday celebrations and Star Wars or Marvel Day at Sea cruises? We'll help you find the perfect match, and even secure a stateroom in your ideal location.
Scheduling: There are fewer booking windows and to-do items than at Disney World, but we'll keep track of the ones you need as well as your options. Adult dining, spa appointments, special character meet-and-greets, and select activities can be booked 75 days ahead of time if you're a new cruiser (sooner if you've sailed with Disney before.) Excursion availability is best early on, and you'll have your own personal concierge to help you sort through options and find your favorite sort of fun.
Preparation: Whether you're an experienced or first-time cruiser, each ship, itinerary, and season is different. We have the info you need to make each day (and night) count. Knowing which activities are must-dos for you, how to pack for your arrival and departure day, and how to find your individual balance of play time and down time, makes all the difference. We'll also walk you through any online prep and registration you need to do ahead of arriving at your port.
Travel Tips: We'll provide you with tips, suggestions, and sample itineraries and schedules to familiarize you with Disney Cruise Line before you leave. When we manage your reminders and to-do list, and provide your own personal concierge until you get ready to sail, you don't have to do much more than pack and show up!
Fee-Free Services: Our assistance with your vacation is always fee-free when you book a Disney Destinations vacation package. The cost is the same as when you book directly through Disney, but you get personal attention, detail-oriented service, and a team of experienced planners who take care of your vacation as if it were their own.
We look forward to making  your planning experience as low-key and magical as your cruise vacation! To start exploring itineraries, Disney's cruise ships and more, contact your Middle of the Magic Travel Planner or request a quote. Also, ask about our Disney Cruise Line stateroom credits when you book your next sailing with us!