When traveling to Disney, you think of seeing Mickey and Minnie or riding Test Track.  Possibly eating a churro or some Dole Whip.  But most people don't think about attending festivals at Epcot.  There are 4 festivals throughout the year: Festival of the Holidays, Flower and Garden Festival, Food and Wine Festival, and Festival of the Arts.  Our favorite is the Festival of the Arts.  There are so many activities for all ages.  We got to experience the festival this year and ate at every booth.
At the Artist's Table in America, we ate the beef wellington, the pan-seared scallop, and the sipping chocolate flight.  We LOVED the beef wellington, including my kids.  It was moist and full of flavor.  The scallop was very well prepared, and if you like seafood, you will like it.  The chocolate flight was very sweet and tasted like melted chocolate.  It needed a sugar cookie or a biscotti to dip in.  I honestly wouldn't get that again.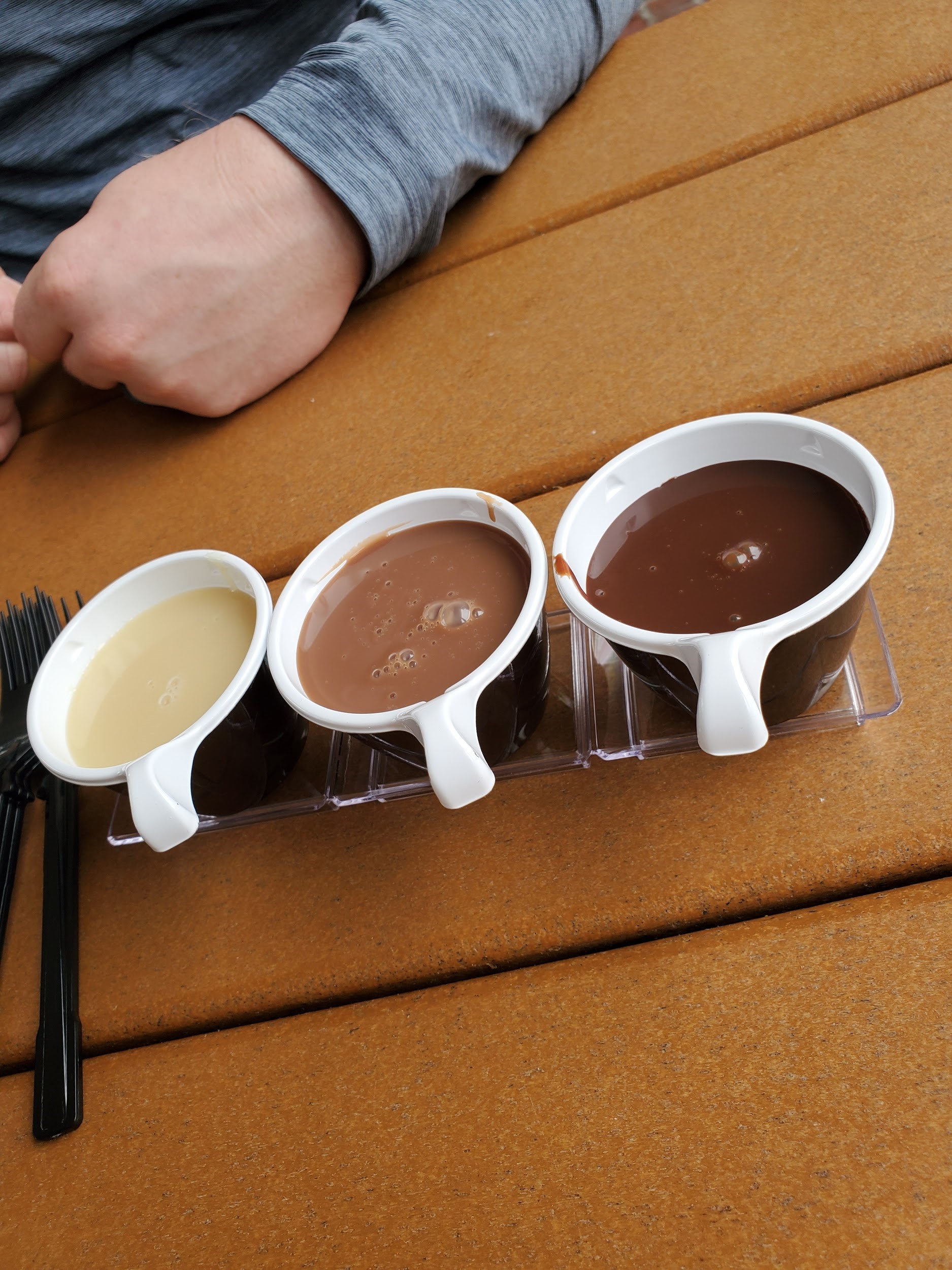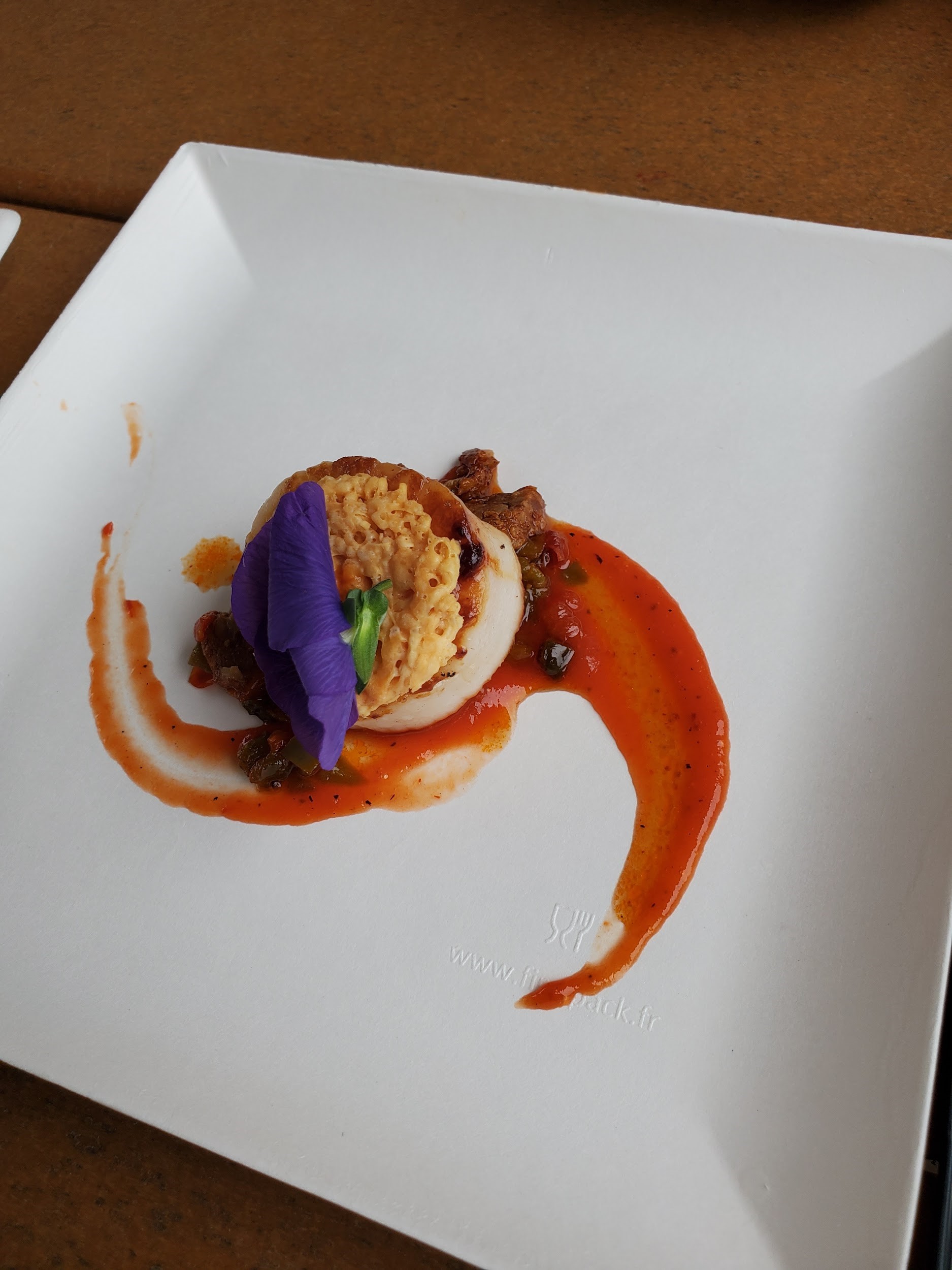 Next up was the Cuisine Classique in Germany, we had the Red Wine-braised Beef Short Rib with Parsnip Purée and the Opera cake.  We would recommend both of these twice over.  The beef short rib fell apart with a great balsamic glaze.  So tender and yummy.  All of my kids devoured it.  They didn't leave enough for mommy.  The opera cake had a subtle coffee flavor with a very moist cake.  My daughter is asking for this for her next birthday cake.  Mommy will find out how to make it.  Sorry no pictures of these because we devoured them.
On to the Deconstructed Dish, in between Mexico and Canada.  We ate the deconstructed cheesecake and BLT.  No surprise, we loved both of these dishes.  My son asked for more of the BLT.  It was crispy, salty, and sweet with a runny egg.  The toast to dip in the egg was the icing on the cake.  The cheesecake was exactly what you imagine it would be, sweet and creamy with crunchy sugar cookies.  It was good but I feel like it was kinda boring.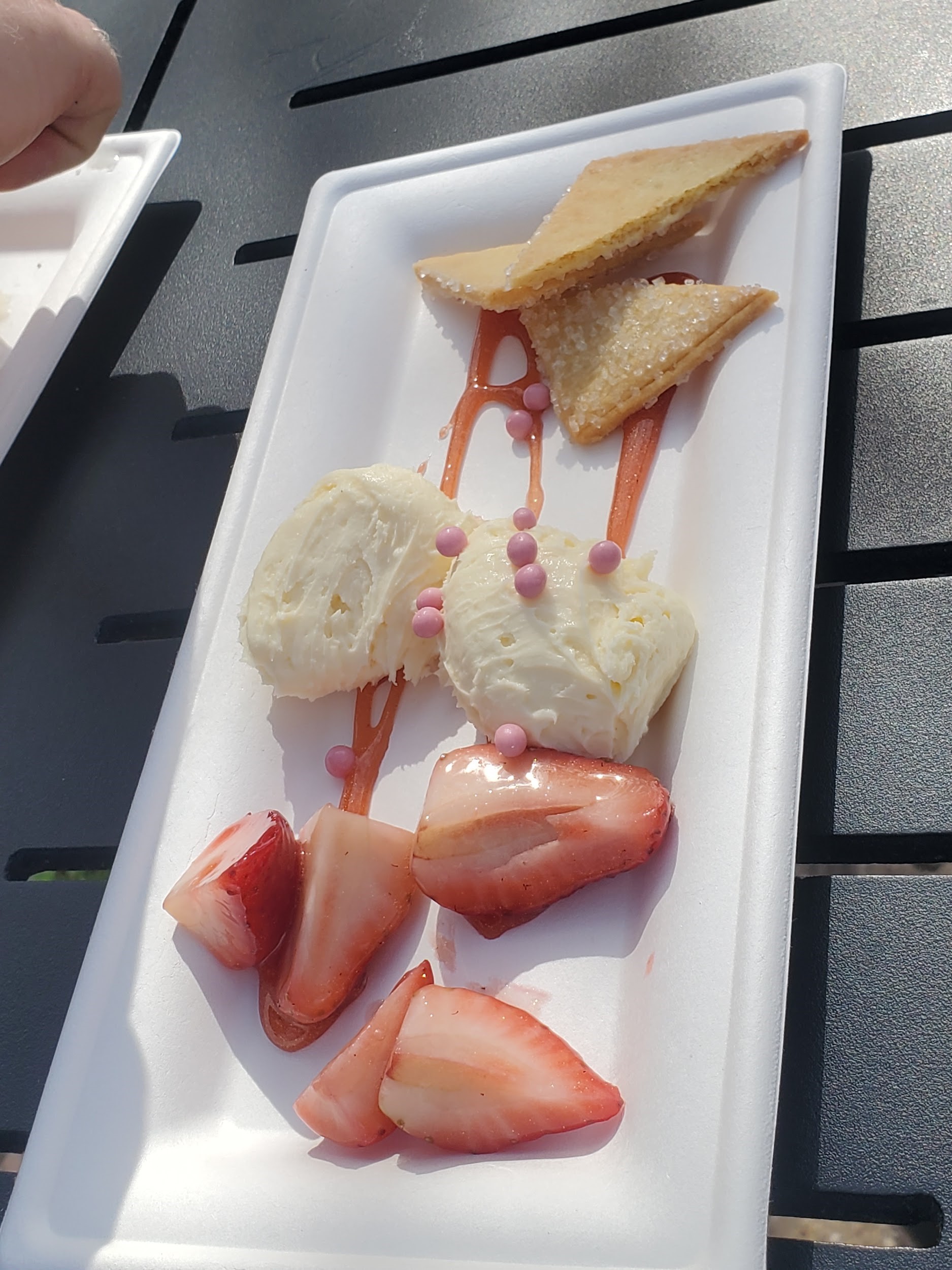 The Mexico booth is where things got interesting.  We ate the choco taco and the Chili Relleno.  My daughter loved the taco and ate most of it.  It consists of a chocolate taco shell with chocolate mousse.  It was good and very chocolatey, nothing special.  The chili relleno was good.  The steak it was filled with tasted yummy, but I was not a fan of the pepper itself.  My husband loved it.  So if you like spicy things you would like that.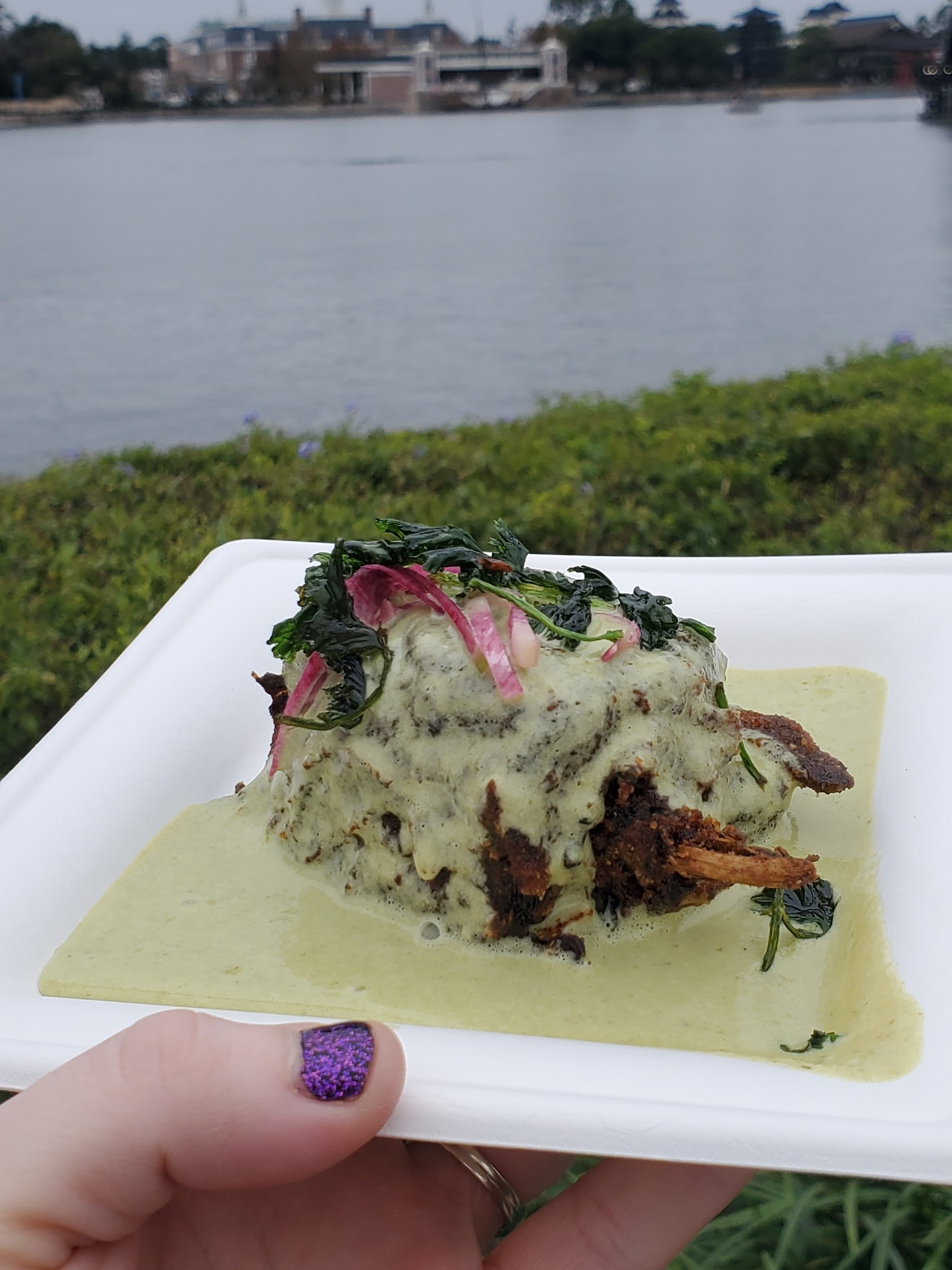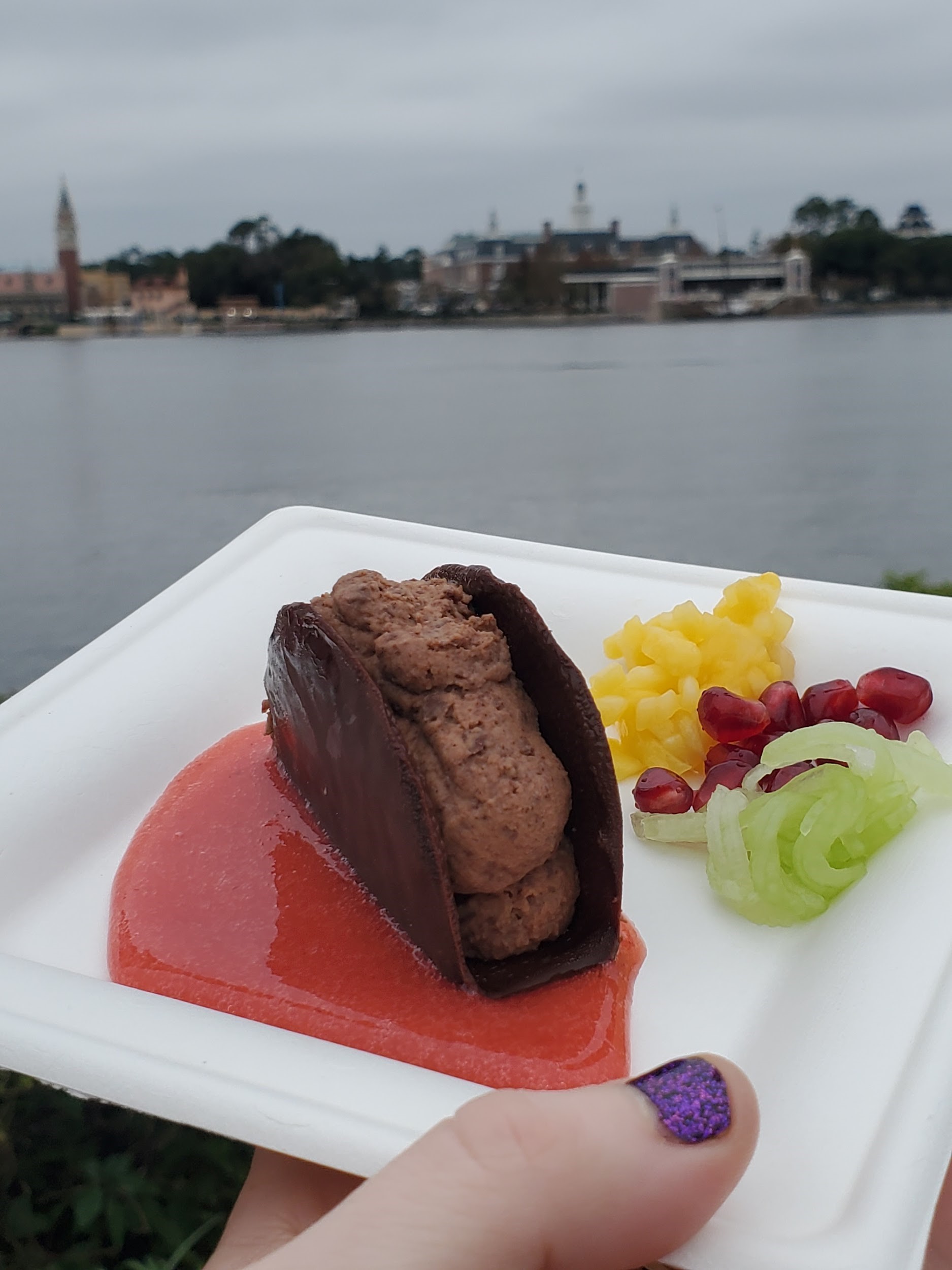 Time to take a break inside.  The Festival Favorite booth in the showcase pavilion is where we only ordered Remy's Ratatouille.  Nothing else struck our fancy.  This was very delicious.  It was so full of flavor and I'm not sure I could make this ever.  This was a favorite of my 7-year-old son, who doesn't like vegetables.  I would recommend this for anyone wanting to get their kids to try vegetables.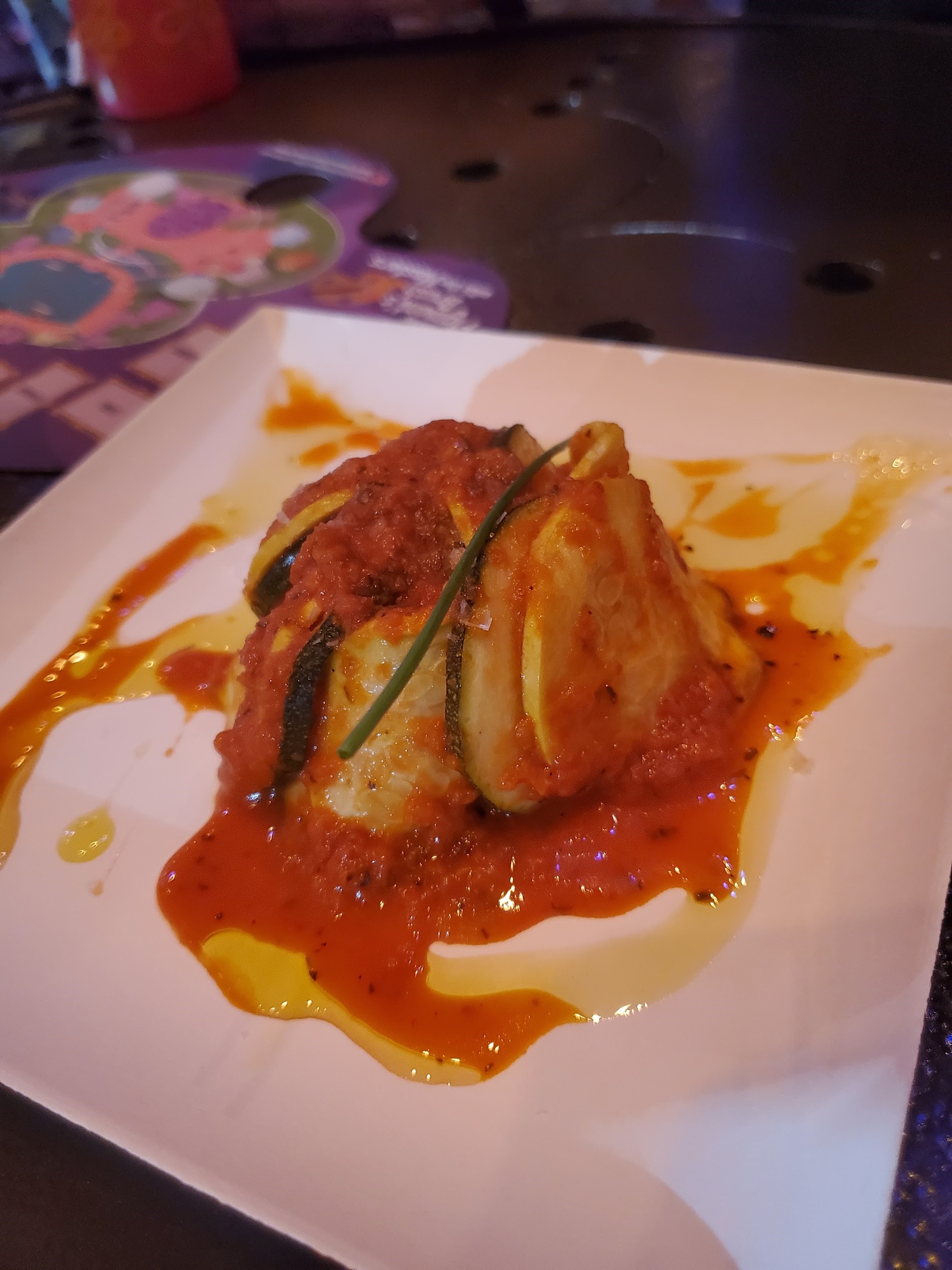 In the Japan booth, we just got the Sushi donut.  My husband loves sushi so I knew he would like that.  My 9-year-old daughter tried the sushi and liked it.  I was shocked.  Disney is such a great place to have kids try new foods.  Also, this dish was so beautiful.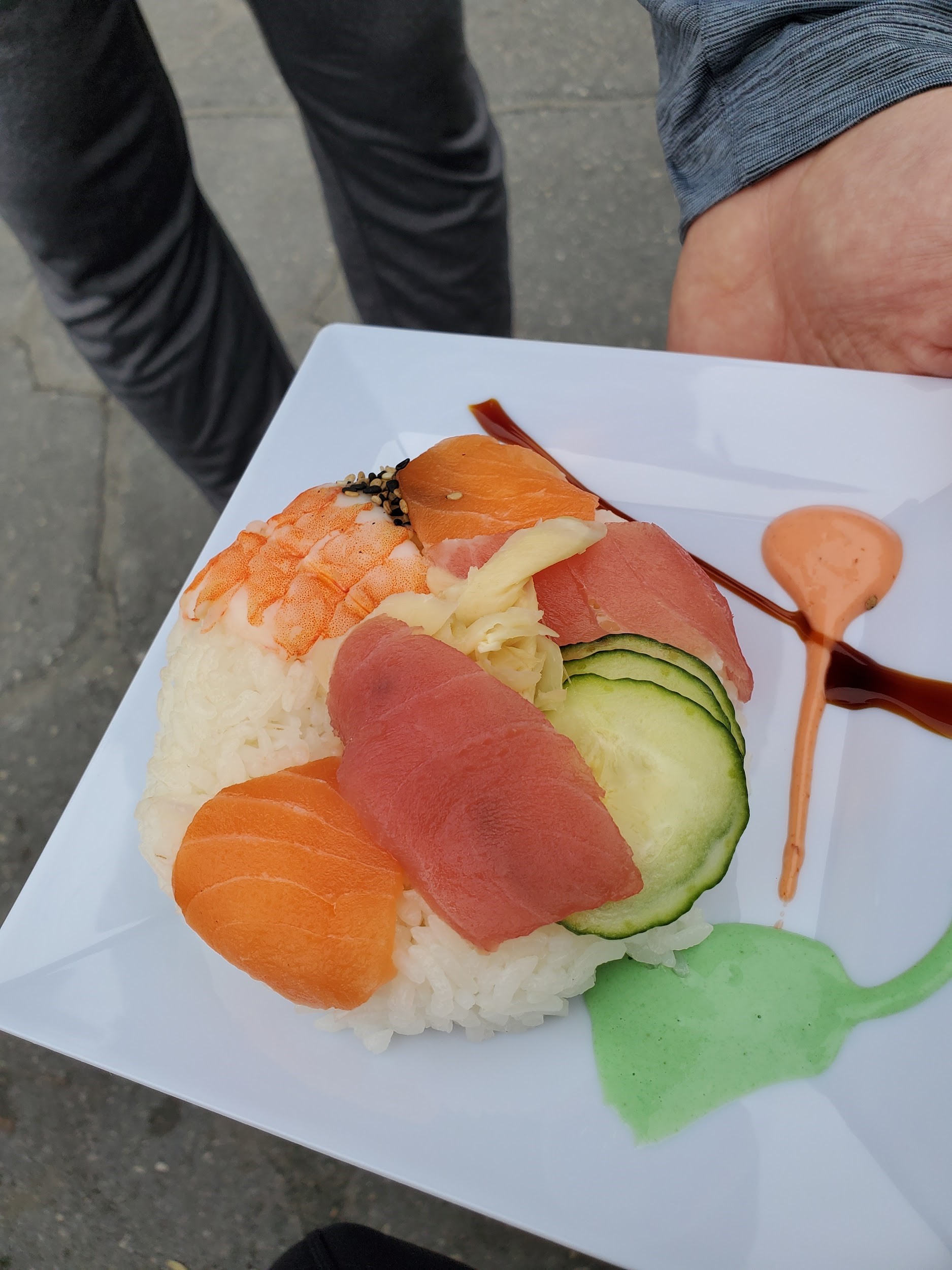 In Italy, we got everything.  Arancini, lobster ravioli, and the Bomboloni (which are cream-filled Italian donuts) were all winners in our books.  The arancini are deep-fried rice balls with Pomodoro sauce.  These are so yummy, I wish there was more.  The ravioli were very yummy, not my kids' favorites.  The sauce was different but paired well with the lobster.  Now the donuts, of course, were amazing.  Kids asked for more and so did I.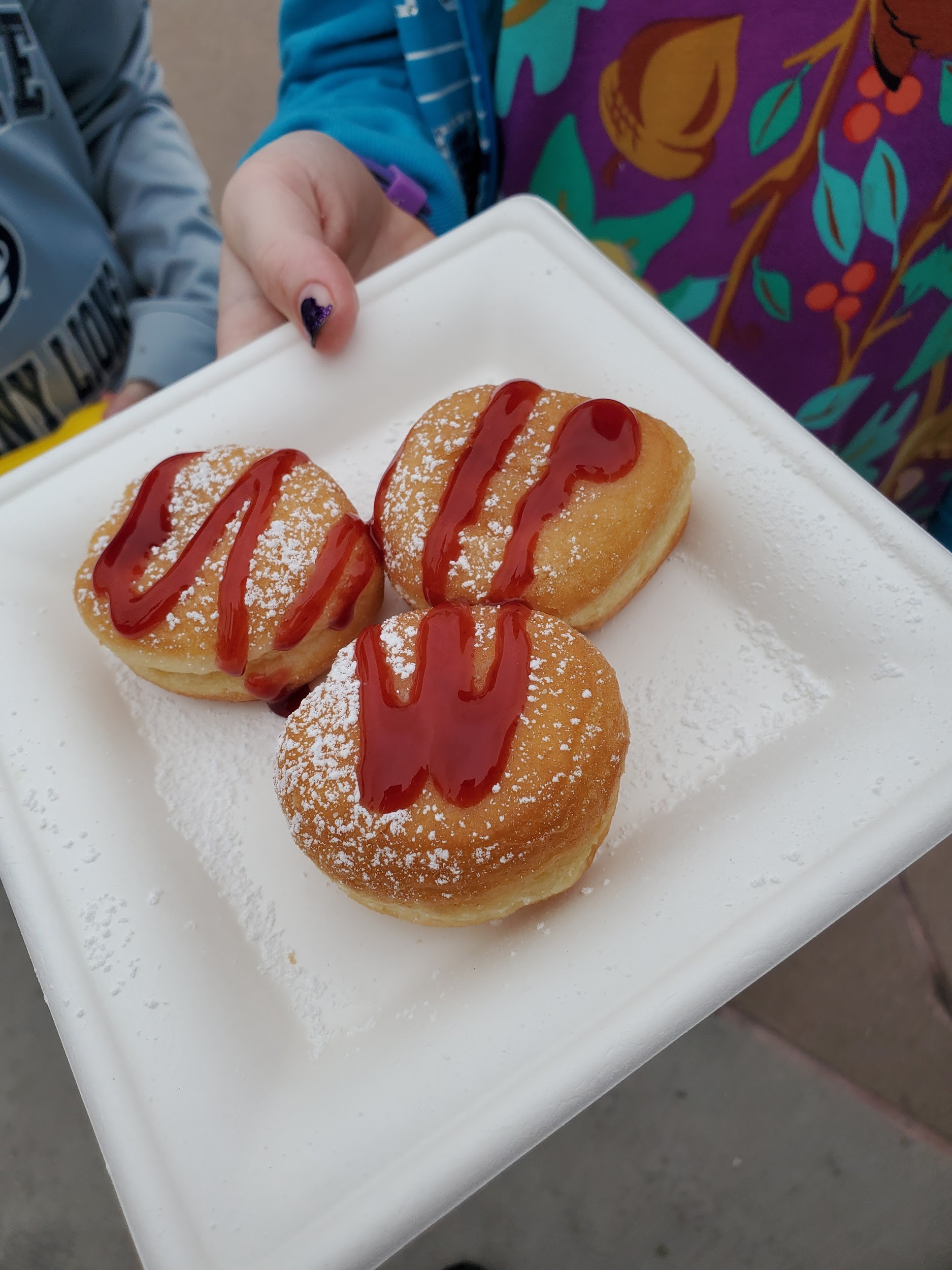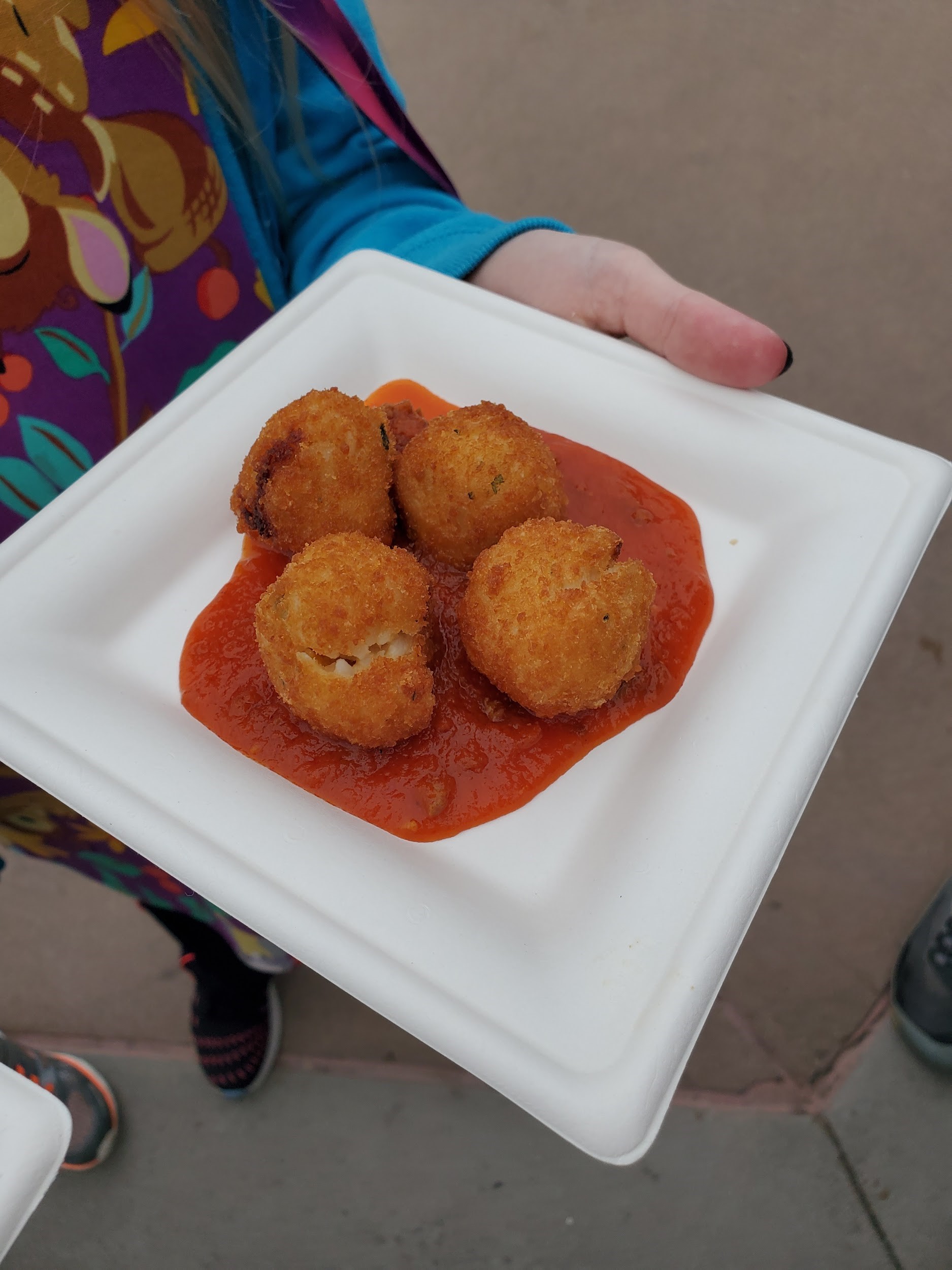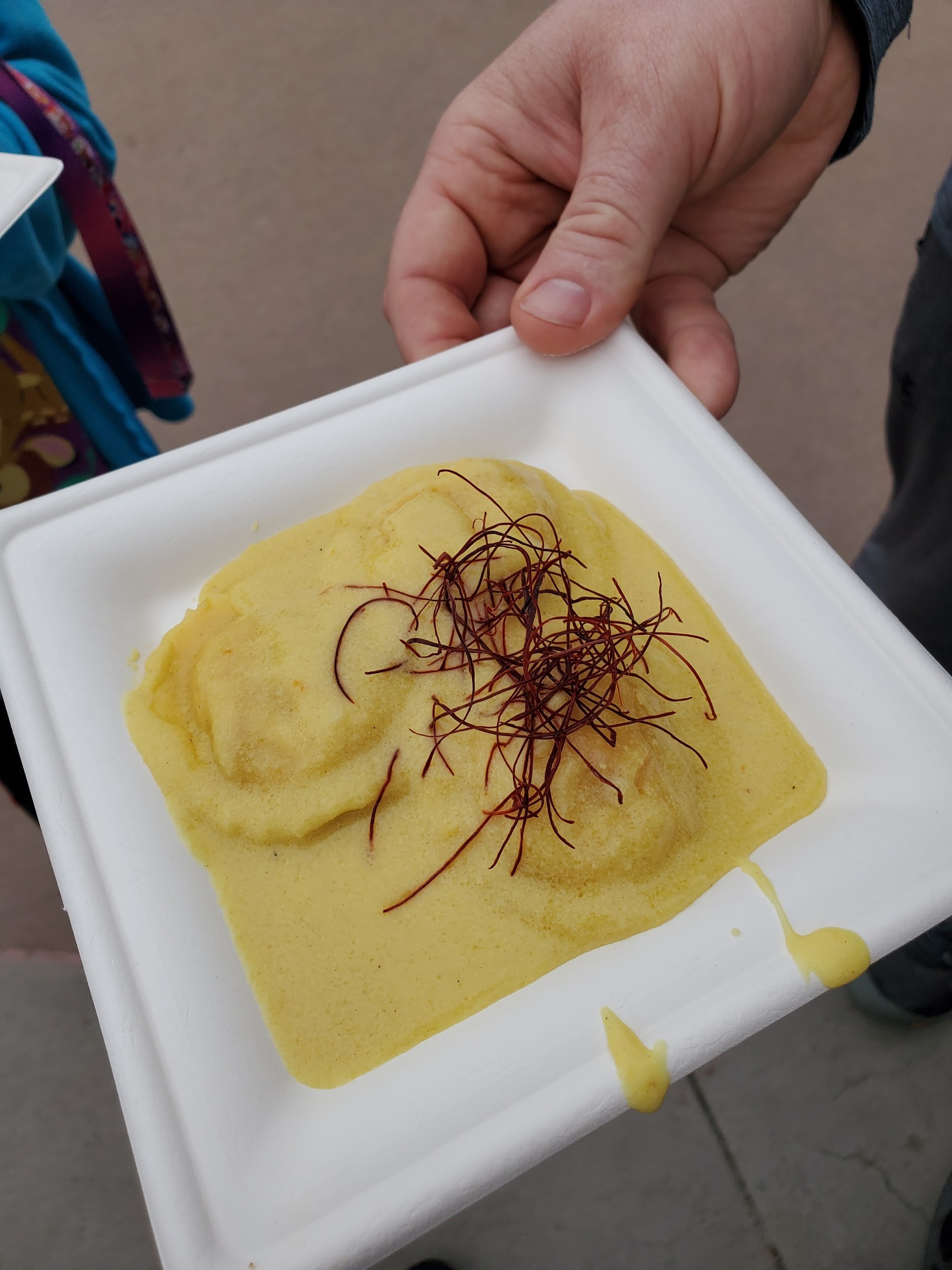 At the Masterpiece Kitchen, we got the wild mushroom risotto and the vanilla, rose water, and pistachio panna cotta.  The risotto was well seasoned and creamy with a salty gravy on top.  We all fought over this one.  I could have eaten the entire thing and more.  The panna cotta was the surprise hit of the festival.  We were a little nervous to try this thinking it would taste like a flower but were pleasantly surprised.  It was sweet and delicious.  The pistachio added a nice salty touch to the dish.  Both of these we would recommend.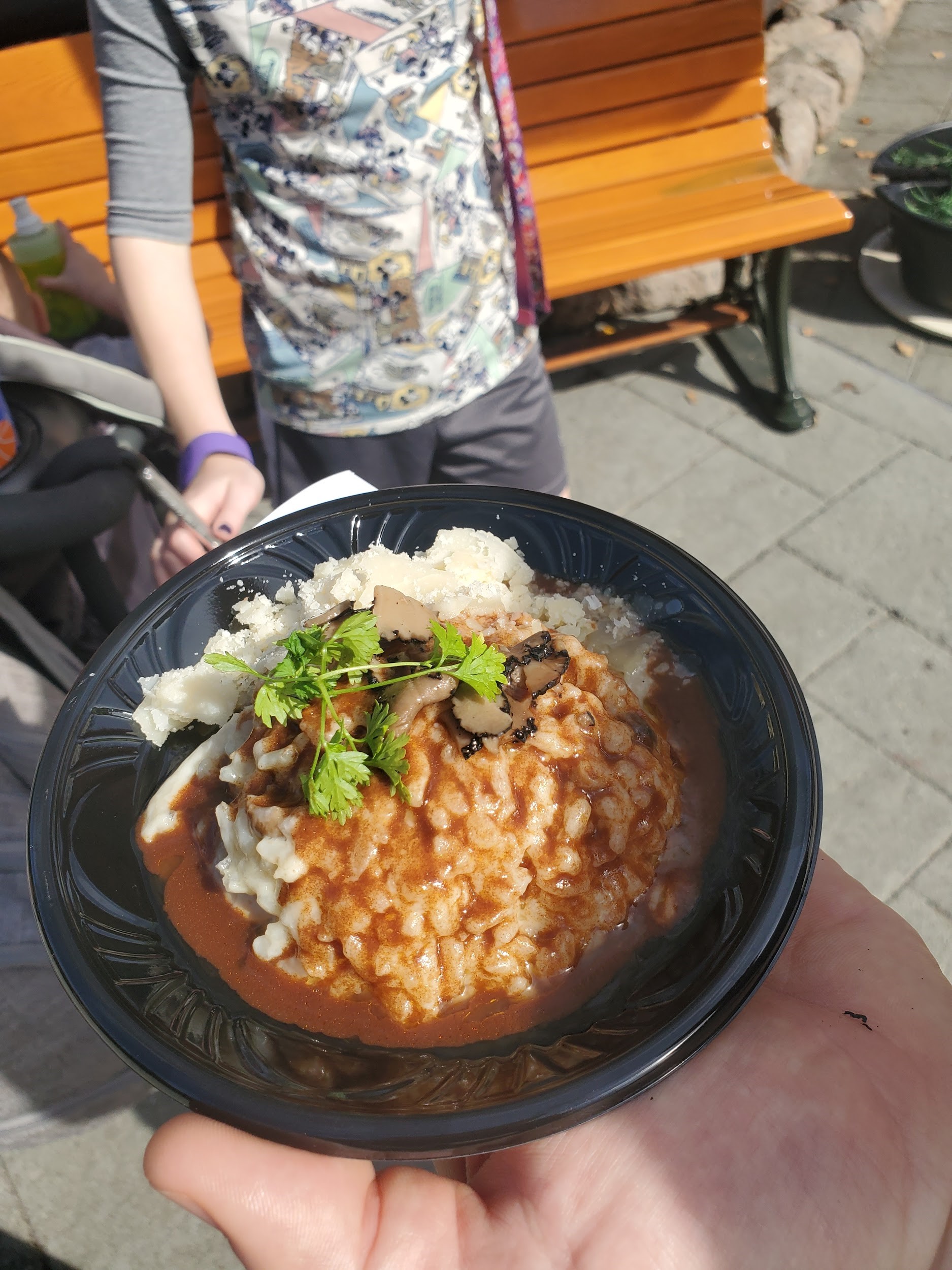 In Morocco, we got the Mouskoutchou: Orange Cake with Cinnamon-Chocolate Mousse.  This was another surprise hit.  The cinnamon was subtle and the orange cake was very welcomed citrus to the dish.  My kids like it because anything with chocolate is a winner in their book.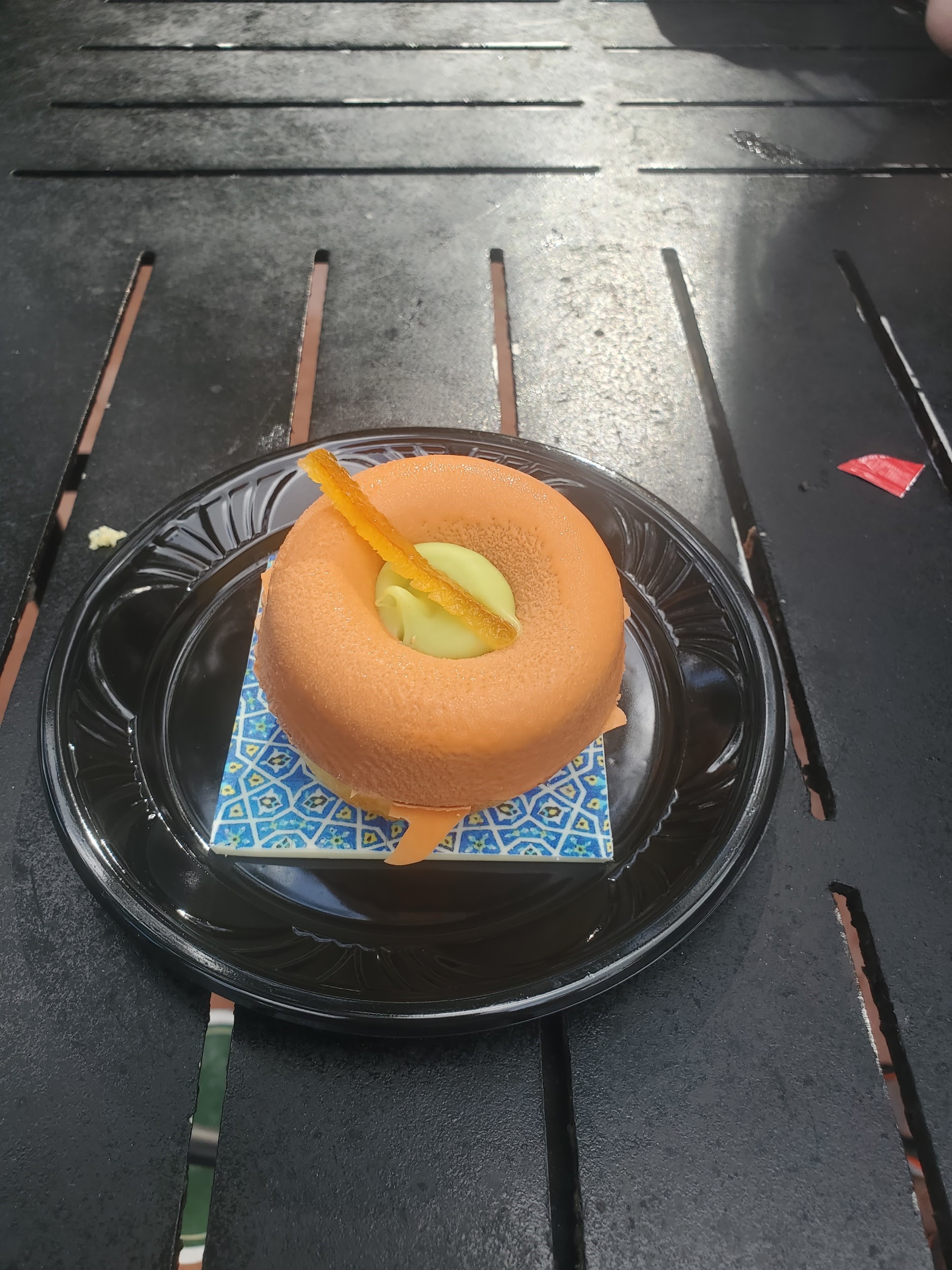 At the Painter's Palate, we got the Prime Steak Tartare with Pickled Vegetables, Parsley Salad, Béarnaise Anglaise and Sous Vide Quail Egg, and the Pistachio cake with Cherry Mousse.  The steak tartare was something we have never eaten before, so why not while in Epcot.  The steak was cut beautifully with a well sous vided egg.  My 6 year old loved it and so did my husband.  My daughter and I were not so keen on this.  I think this one is all about texture and taste.  Now the cake on the other hand was amazing.  So moist with a fun cherry mousse and a chocolate cherry.  We all fought over the mousse.  It was tart with a little bit of sweetness.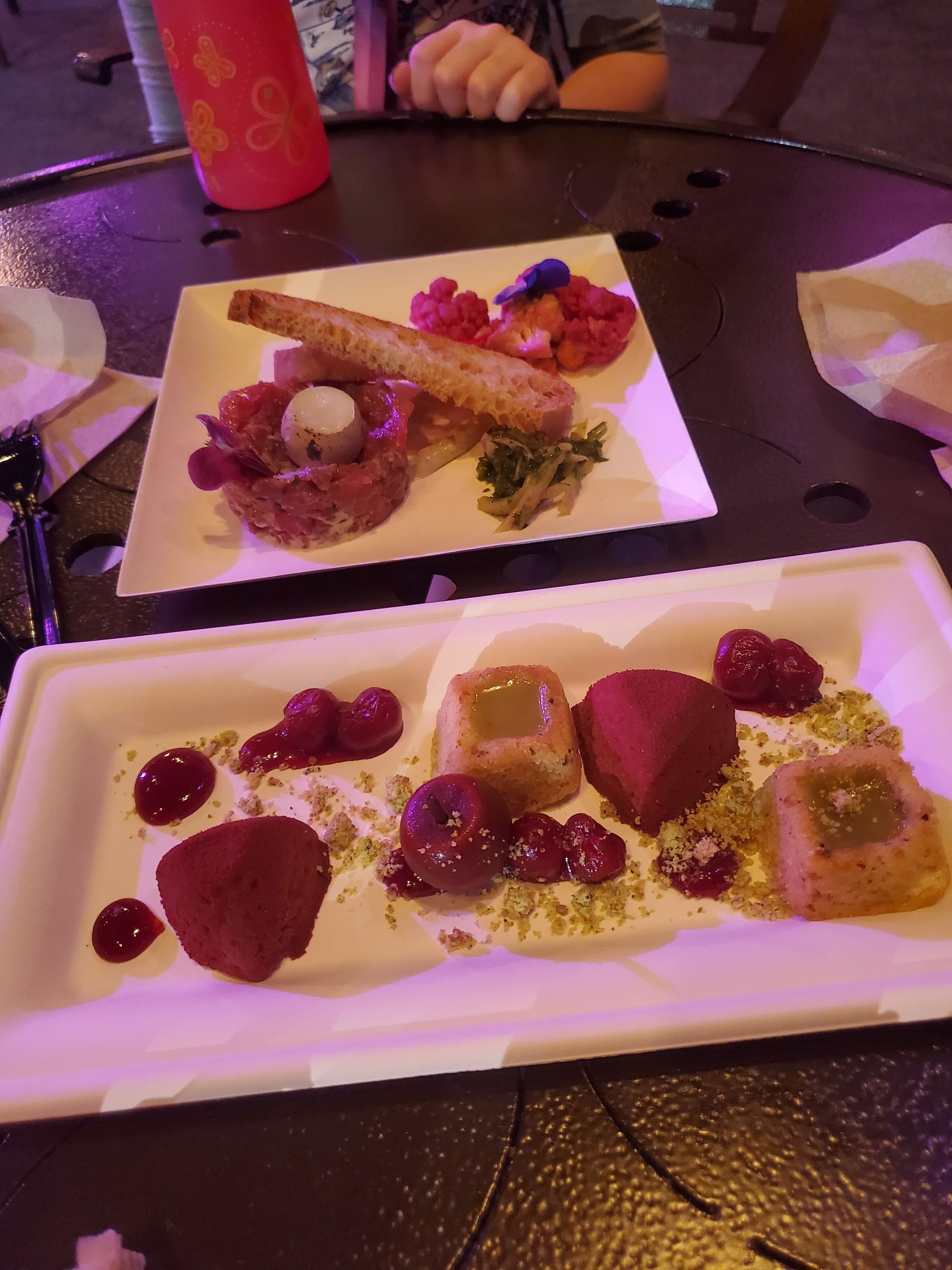 Next up was the Pop Eats booth.  This booth has so many good things and it was hard to choose.  We got the Tomato Soup with French Onion and Bacon Grilled Cheese, Almond Frangipane Cake layered with Raspberry Jam and Belgian Chocolate, Pop't Art: Modern-designed Sugar Cookie with Strawberry Filling and the Tomato Soup Can Bloody Mary.  The grilled cheese was the most amazing grilled cheese we have ever had.  We all could have gone for seconds and even thirds on these.  The cake was another winner.  The cake is dense and full of almond flavor.  Now the Pop't Art was last.  It was a little dry and we prefer the Woody's Lunchbox tarts in Hollywood Studios to this.  My husband enjoys a bloody Mary now and again.  This one disappointed him with the lack of horseradish.  I loved the little cup it came in and saved it.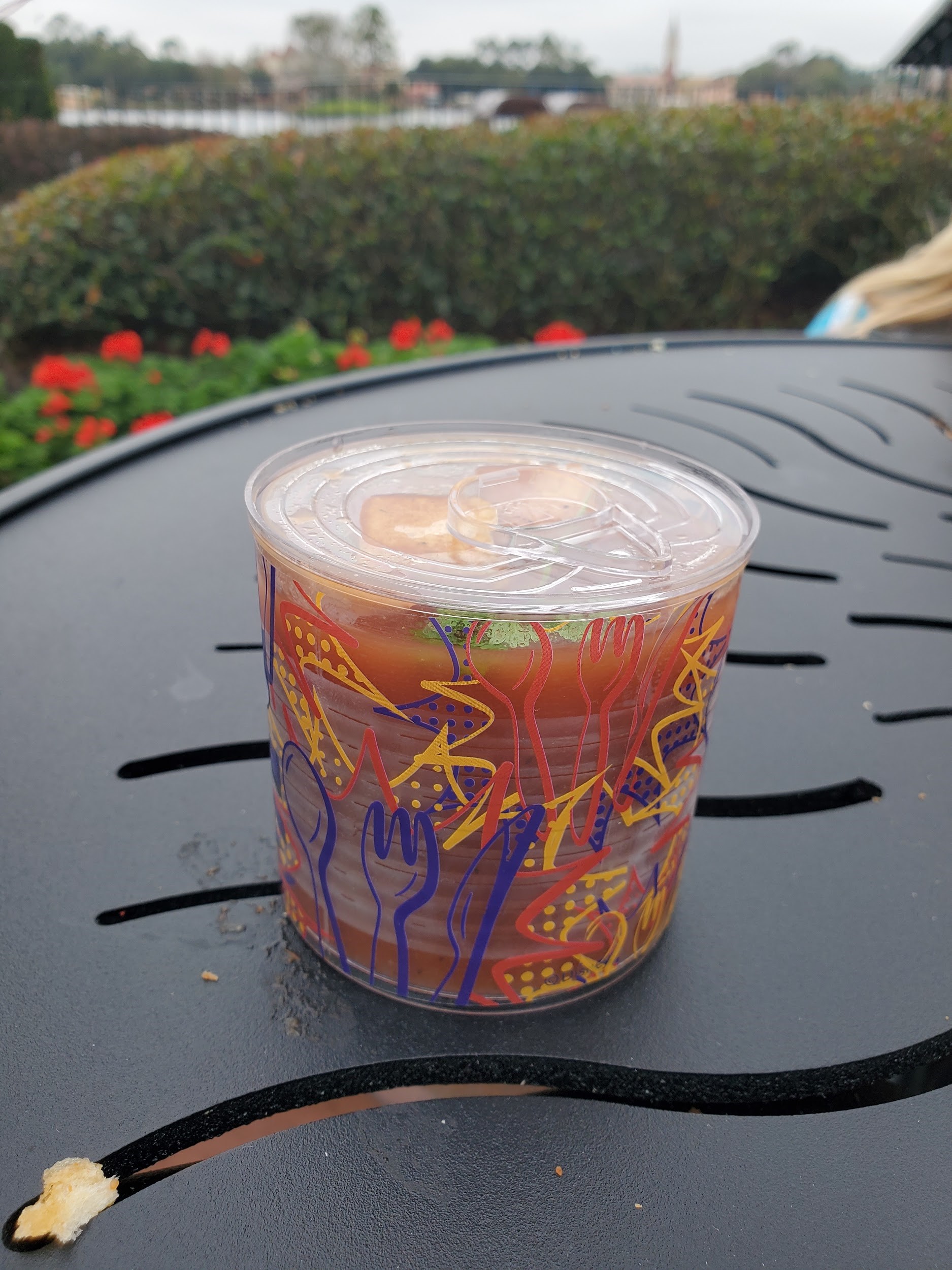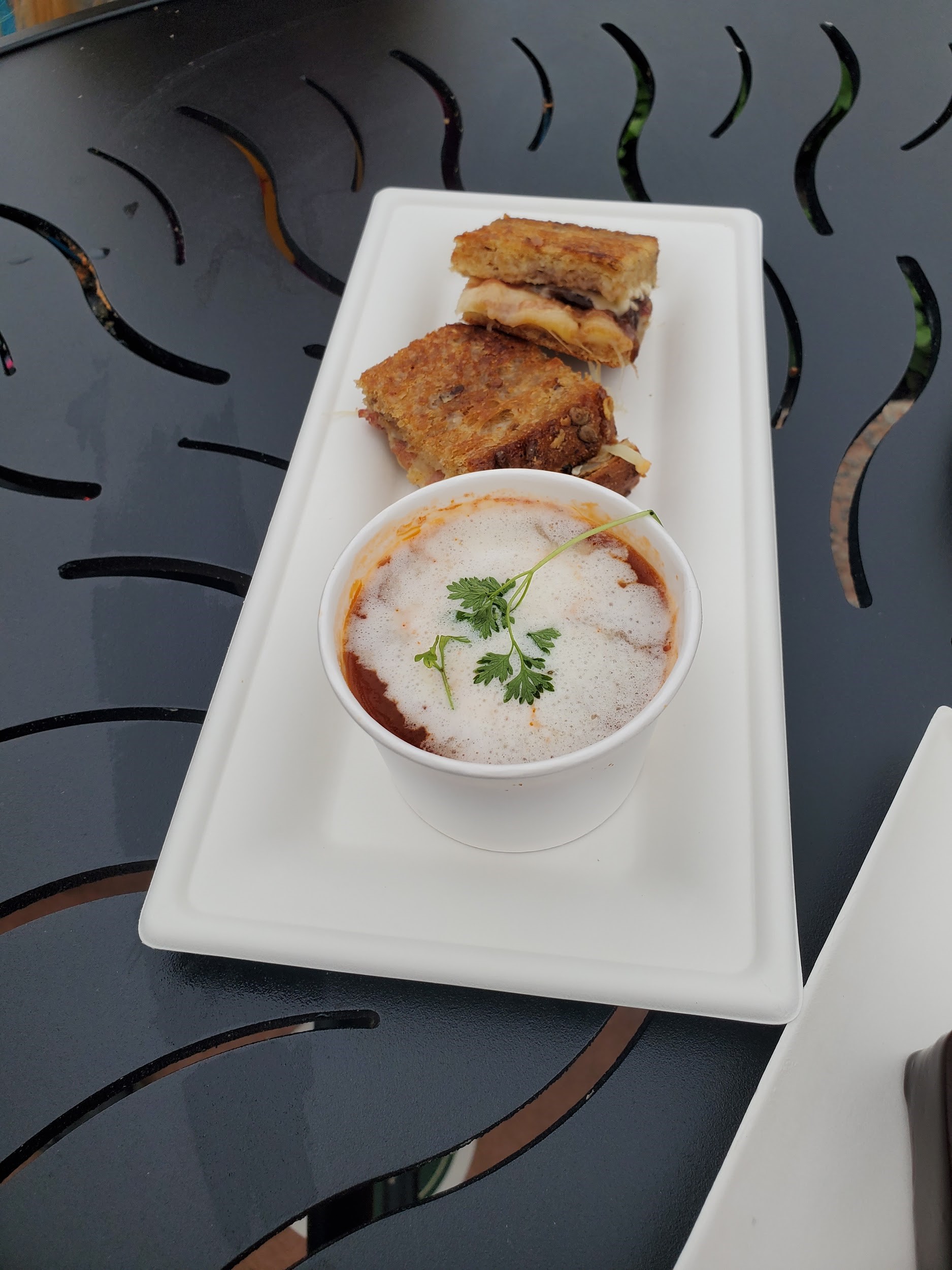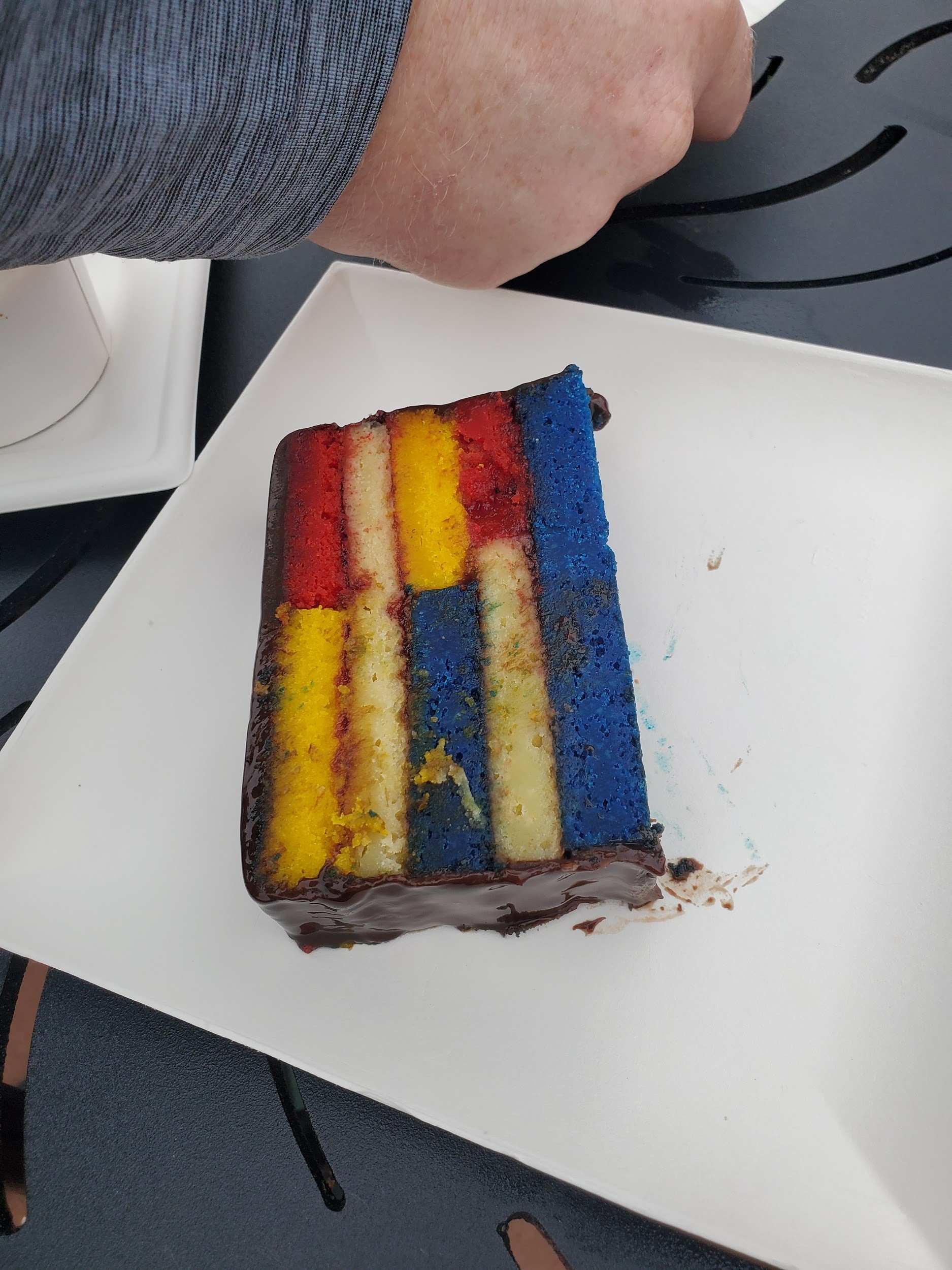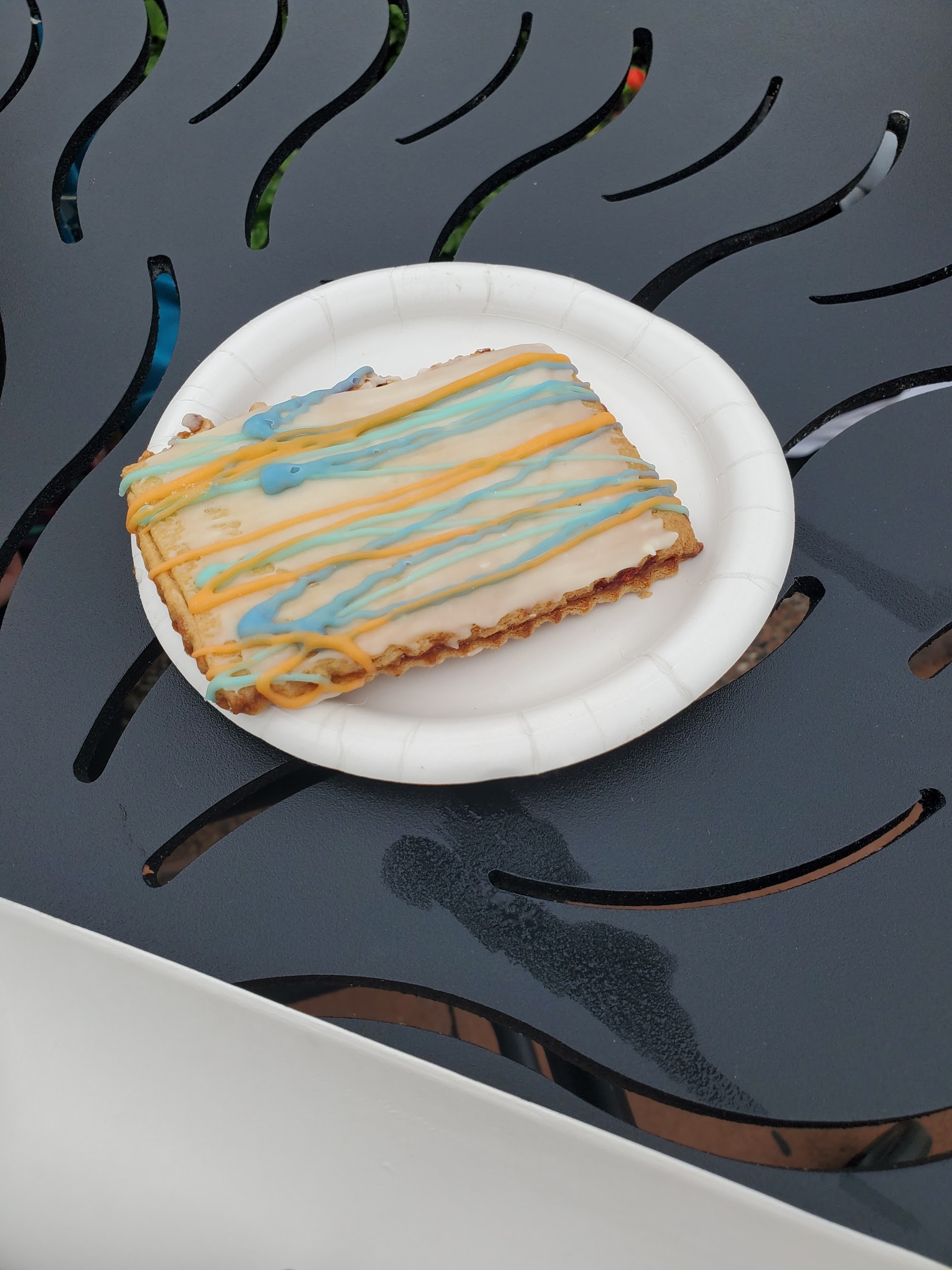 The next booth is the Vibrant Vivido.  This booth had some interesting things.  We got the Blue Corn Pupusa-stuffed with Cheese and topped with Shredded Pork, Guajillo and Árbol Chile Sauce, Cabbage Slaw, and Aji Amarillo Crema.  This was very flavorful and good.  The pork was very well seasoned, but my kids thought it was too spicy.  My husband and I enjoyed it, but we enjoyed other things more.  We also got the coconut and passion fruit smoothie.  My kids loved this and loved the cup it came in.  We had to get another one so they each got a cup to use at home.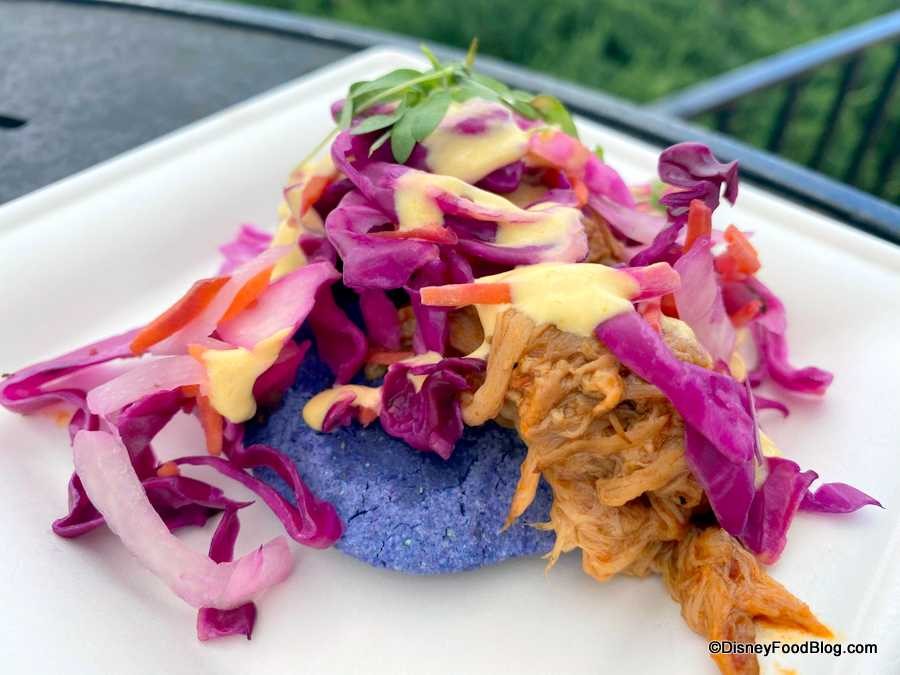 We also tried the red velvet funnel cake with cream cheese frosting at the Funnel Cake kiosk near the American Pavillion.  This was very sweet.  We all enjoyed the actual funnel cake but the icing was way too much.  We did not finish this but I would get the funnel cake itself without the icing again.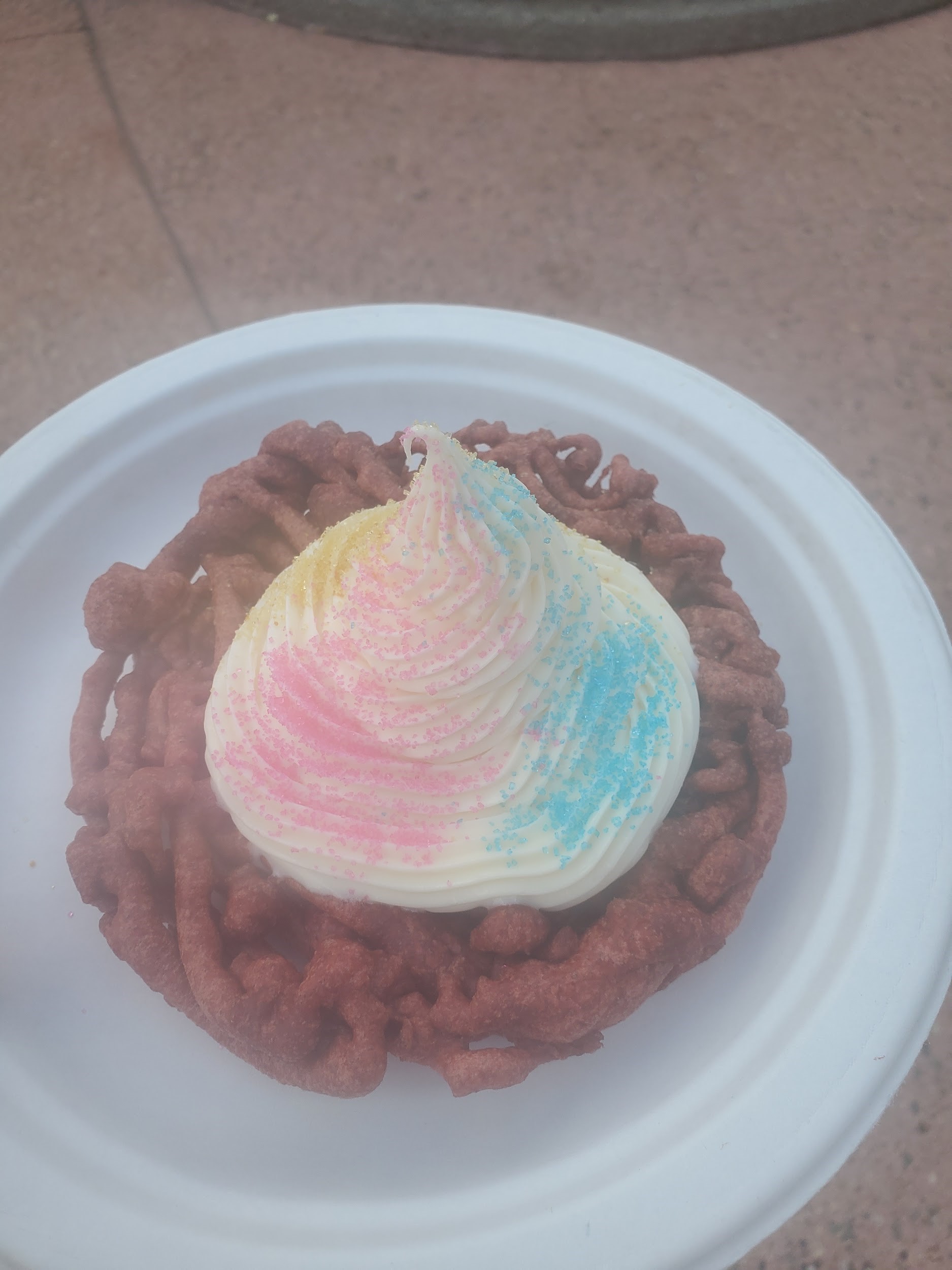 With everything being pared down this year for the Festival of the Arts, we were extremely happy with the offerings.  Each booth had something to taste for everyone.  If you are a family attending, I would recommend this festival so your children can try some new things.  A quote from my 7-year-old, "my favorite part of our trip was trying the different food around the world.  I really like the ratatouille, even though I don't like those vegetables."  This festival is a win for all ages.  So take a walk around World Showcase and try some new foods.  There will be something for everyone.
Want to plan a visit to this flavorful festival, or one of Epcot's other fun festivals? We can help! Middle of the Magic Travel's planners have helped thousands of families make the most of their Disney vacations, with personalized service and attention to detail. It's magic made easy! Let us help you, too. Use the form below to request more information. 
Request a Quote
Vacation Request Quote Form for Middle of the Magic Travel