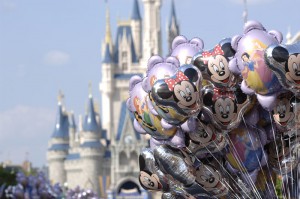 When you book a vacation directly with Disney, you get a fun little booklet in the mail with dates to remember, generic suggestions and of course, your personalized MagicBands! But from there, it's all on you to link your reservation in your My Disney Experience account, keep track of all of your to-do items and dates (dining reservations, FastPasses, personalizing MagicBands, final payment and more) and decide how, when and where to fit the best Disney experiences into your vacation time.
What if we told you that someone else could handle all of that for you, while you attend to your family, work and the rest of your life? Here are just a few things that our Travel Planners will handle for you when you book a Disney Destinations vacation with us.
Personalize Your Vacation Package: Take advantage of our Disney knowledge and experience! Whether it's Disney World, Disneyland, Disney Cruise Line, Aulani or Adventures by Disney, we'll listen to your family's interests and needs, and suggest the most fitting Disney vacations for you (and your travel dates!) Take the guess work out of planning and let us lead you in the right direction.
Manage Your To-Do List: Important dates will vary by Disney destination, and there are several to remember for each. Booking windows for dining, special events, final payment, FastPasses for Disney World, excursions for Disney Cruise Line are just a few. We'll keep track, remind you and give you the info you need to make the best choices for your family and what Disney has to offer.
Make the Most of the Magic: Holiday celebrations, special events, tours, deck parties, excursions, activities, itineraries… There's so much to do and a limited amount of time. Our Travel Planners know Disney Destinations inside and out, and spend their own vacations exploring the magic! We can't wait to share our knowledge with you, so you can select the most exciting experiences for your family.
Book Dining Reservations and FastPasses in Disney World: Disney World's dining reservations can be booked 180 days ahead of check-in at 6 AM, and FastPasses can be selected 60 days ahead of check-in at 7 AM. If you snooze, you (literally) lose! The most popular options are booked just minutes after the booking window opens! Let us take care of it while you sleep, work, or live stress-free.
Create a Personalized Itinerary: Wherever you go, we've been there! We'll put information, tips and a personalized daily itinerary together, based on your family's interests, the season and special events. NO wondering where to be and when; we'll help you experience the most Disney fun with shorter waits. We'll give you organization and structure, options and room to flow with the pixie dust!
Let the magic of your Disney vacation begin with the planning… This is just the beginning of what we can offer you when you book a vacation package with Middle of the Magic Travel Planners! Share your vacation dreams with us–and we can coordinate the details, one day-and one experience-at a time. Contact your Travel Planner, or request a quote now!