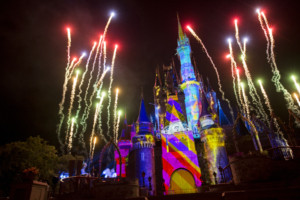 There's nothing more precious and personal than your family time. As an Authorized Disney Vacation Planner, Middle of the Magic Travel knows how to customize every detail to ensure a magical, memorable experience, right from your first contact with us!
Here's more on what planning your Disney Destinations trip with our Earmarked agency means to you!
 We stay current (and beyond) with Disney's official training programs and standards, and we're always striving to grow and enhance our service to you! Our dedication to Disney, and aligning our goals to provide unmatched planning and personalization, offer a seamless, stress-free vacation experience.
We specialize in Disney Destinations! Disney is our travel planners' first love and main focus, as an agency and as guests ourselves. We love getting to know your family and your interests, so we can create an itinerary that includes everything you envisioned, with a few magical surprises, and the best of Disney, wherever you visit!
Our travel planners visit Disney Destinations with their families regularly–and many of them do this several times a year! We spend our own visits exploring attractions, shows, excursions and dining experiences inside and out, so we can offer practical, hands-on advice that you can rely on.
Our team has wide range of Disney expertise planning for families, couples, adults (or kids-at-heart.) We've coordinated first visits, honeymoons, holidays and runDisney weekends, and have experience with all of Disney's destinations! There are so many ways we can help you celebrate special occasions in true Disney style.
We recommend and book dining, FastPasses, special events, excursions, meet-and-greets and more, depending on your Disney Destination. There's no need to track or manage your to-do list; we'll streamline the process and guide you through every step, ensuring you're well-prepared to enjoy your vacation time (and room to flow with the pixie dust.)
Your daily itinerary is personalized just for you and your family. No two families are the same, and neither are any two Disney vacations! We listen to your family's needs and interests, and center our suggestions, recommendations and your plans around them, no matter which Disney destination you're visiting.
Our travel planners are dedicate professionals who help coordinate and attend an annual conference so we can train, network and build our team together! Not only does this help create the type of family atmosphere we take pride in, it also allows us to expand our knowledge and expertise, so we can do our very best for you!
Let the magic of your first (or next) Disney vacation begin with the planning! Request a quote now to get more information and pricing for your favorite Disney destination. Please be sure to request your planner by name if you're already working with Middle of the Magic Travel. Hope to see ya "real" soon!