The 2017 EPCOT Food & Wine Festival will be here before you know it. This year, Disney has extended the festival to a record 75 days! From August 31 through November 13, guests will enjoy special culinary events, hands-on food and beverage seminars, music from headlining bands spanning 5 decades and cuisine from 35 kiosks – yes, 35. To celebrate their 35th anniversary, EPCOT adds an unprecedented 24 additional vendors to the World Showcase.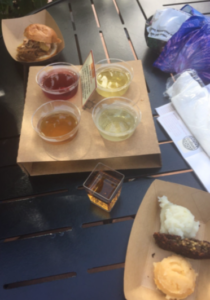 What I love most about this festival is that it is always a perfect time to be adventurous and try something new. This is your chance to travel the culinary globe – Traditional Scottish Lamb Stew with Neeps and Tatties from Scotland, Escargot Croissant with Garlic and Parsley from France, Steamed Green Lip Mussels with Garlic Butter and Toasted Breadcrumbs from New Zealand, and Kielbasa and Potato Pierogi with Caramelized Onions just scratch the surface of new tastes to entertain your palate.
But there's so much more than food! Let's highlight the events, entertainment, celebrities and parties that Disney packs into this epic festival.
1. Seminars, Special Events and Demonstrations
The EPCOT Food & Wine Festival has more than 30 events, so there's something for everyone. Low-Cost Events: Low-cost events range from free to $30/pp, and include wine tastings, pairing with cheese, culinary demonstrations, and even chocolate tastings.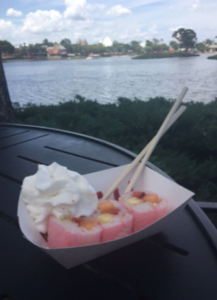 Signature Events: The festival Signature Events start at $69/pp, and run approximately 1-2 hours. HOWEVER! These are more than just events; they are immersive and interactive experiences. Mix it! Make it! Celebrate it! gets you involved in making and eating your own meals! Learn from culinary experts from Disney's restaurants as well as chefs from other dining establishments throughout the Orlando area. There are Mixology seminars where you will learn to create the latest and trendiest adult beverages. Food and wine pairings are a must-do: Tequila Lunch at La Hacienda de San Angel pairs 4 ages of pure agave tequila with authentic Mexican fare. Here you will learn all about each tequila and how they enhance each meal by a master who grew up in Tequila, Mexico! And there are so many more events to choose from – enjoy a Parisian lunch, have a bottle of wine signed – even meet a celebrity chef!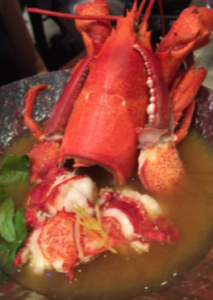 2. Eat to the Beat Concert Series
The EPCOT Food & Wine Festival puts you front and center for some of the biggest names in the music business. Some of the acts include:
Night Ranger
Starship
Wang Chung
Boyz II Men
Chaka Khan
Blues Traveler
Since the Eat to the Beat Concert Series is first come, first serve and shows fill up quickly, Disney offers the Eat to the Beat Dining Package. With this package, you can select breakfast, lunch or dinner at participating restaurants, and at show time you will enter through a special area where you will have the best seats in the house!
3. Wine and Dine Marathon
If you love to run, then you can't miss RunDisney's Wine & Dine 10k and half marathon! This race weekend is considered to be one of the best of the many races Disney has to offer. You get to run through 3 theme parks, it's after hours in November so it's much cooler to run, it's during the holidays so you get to see all of the decorations at each park, and more. PLUS! There's an EPCOT after party with all of the food, beverages (yes, adult ones too), rides and
entertainment to keep you energized through morning. Check out RunDisney.com for more information.
4. More Kiosks and Countries
The World Showcase expands from 11 featured country pavilions to 35 this year. This means MORE FOOD from around the world! Spain and India are two of the newest additions. ABC's The CHEW has their own kiosk with sustainable and organic meals and beverages, and the hosts of The CHEW spend a week of taping episodes at the entrance to the World Showcase. Dates and times vary, so check back here often for updates.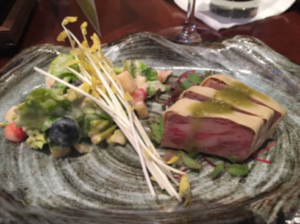 5. Food & Wine Merchandise
Collectors, rejoice! If you love pins, mugs, wine glasses, art, clothing or anything with the Food & Wine logo on it, rest assured, there are plenty of items to choose from. There are also several limited edition items, including pins and shirts, as well as merchandise made exclusively for Annual Passholders.
And that's just 5 reasons! There is so much to do at the EPCOT Food & Wine Festival that I suggest planning 2-3 days just to take it all in. If you have been to past festivals, what are you favorite reasons to attend? Let us know in the comments below!
Follow Mark's Disney Adventures at www.Facebook.com/MarkCampanaleMOTMT/