Written by: Bridget Virden, Senior Travel Planner 
I love the week between Christmas and the New Year. The holiday busy-ness is winding down, and time seems to stand still for a moment – the perfect opportunity to reflect on the past year and forward to the next!
Walt himself said "Disneyland will never be completed. It will continue to grow as long as there is imagination left in the world." And I think it's fair to extend that sentiment to Walt Disney World, as well! So from brand new rides to the return of beloved attractions, here are the things I enjoyed most at Walt Disney World from 2022, and what I'm looking forward to for 2023!
2022
-The opening of Guardians of the Galaxy: Cosmic Rewind in Epcot is at the top of my list for 2022. This roller coaster jumped to "favorite attraction" status for my family after just one ride! From the high energy music to the lightning smooth twists and turns, this is a fabulous addition to Epcot's attraction line-up and one of the best roller coasters I've ever ridden!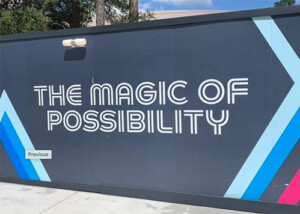 -No day is complete at Magic Kingdom without a parade, and the return of Disney's Festival of Fantasy Parade back in March was a celebration indeed! Having the parade wind its way through the park once again after being paused since March 2020 was pure magic.
-Fantasmic! reopened at Disney's Hollywood Studios in November, bringing back the beloved tale of Mickey's vivid imagination. While some scenes were updated, the overall theme remains the same – good always triumphs over evil. The perfect way to end your day at Hollywood Studios!
-Getting used to Genie+ has required a bit of a learning curve, but the recent ability to make modifications to already booked Lightning Lanes has been a game changer! No more canceling and hoping you can find a suitable replacement! The new modification option allows you to hold onto an attraction you've already booked while you look for alternate return times and rides. Hooray for more flexibility in your day!
2023
-Happily Ever After, Magic Kingdom's fireworks spectacular, had a relatively short run, debuting in May 2017 and ending in September 2021. And while Disney's 50th anniversary celebration replacement, Enchantment, was beautiful, it just didn't tug on my heartstrings the way Happily Ever After did. Disney has announced that Happily Ever After will return to light up the skies over Cinderella Castle at the conclusion of the 50th anniversary celebration, and I'm hoping to be there with tissues in hand! (Seriously. If you don't have a tear in your eye during this show you may be a true Disney villain.)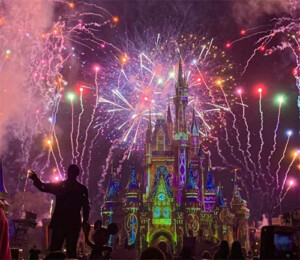 -We've been watching Tron's construction for (literally) years! Sidelined due to the 2020 closure, it's exciting to know the attraction will finally open in the spring of 2023! The ride canopy fits into Tomorrowland beautifully, and based on its popularity in Shanghai Disneyland, it will be a huge hit! I'm prepared for digitization and to enter the Grid!
-The iconic Walt Disney World Railroad will resume operations during the holiday season, with rumors suggesting January 1st as the "All Aboard" call. These beautiful steam engines have been sitting idle since December 2018 due to the construction of Tron, so the sound of their whistles has been missed for quite some time! I can't wait to climb aboard and circle the Magic Kingdom – there's no better place to think about Walt and how proud he would have been to see his "Florida Project."
I'm leaving this last spot open for surprises! Our favorite Disney vacation memories always seem to be something we didn't expect – you just never know what magic might be in store! So here's to the magic of possibility in 2023!
I would love for you to chime in! Share your favorite Disney memories from 2022 and let us know what you're looking forward to in the New Year!