I was lucky enough last week to be hosted by Universal to come check out their parks. I traveled with my two and four-year-old. Some people may think I was crazy for traveling alone with a two and a four-year-old Universal. I found it to be a challenge as a travel agent. What was I gonna do with two little girls at Universal for three days?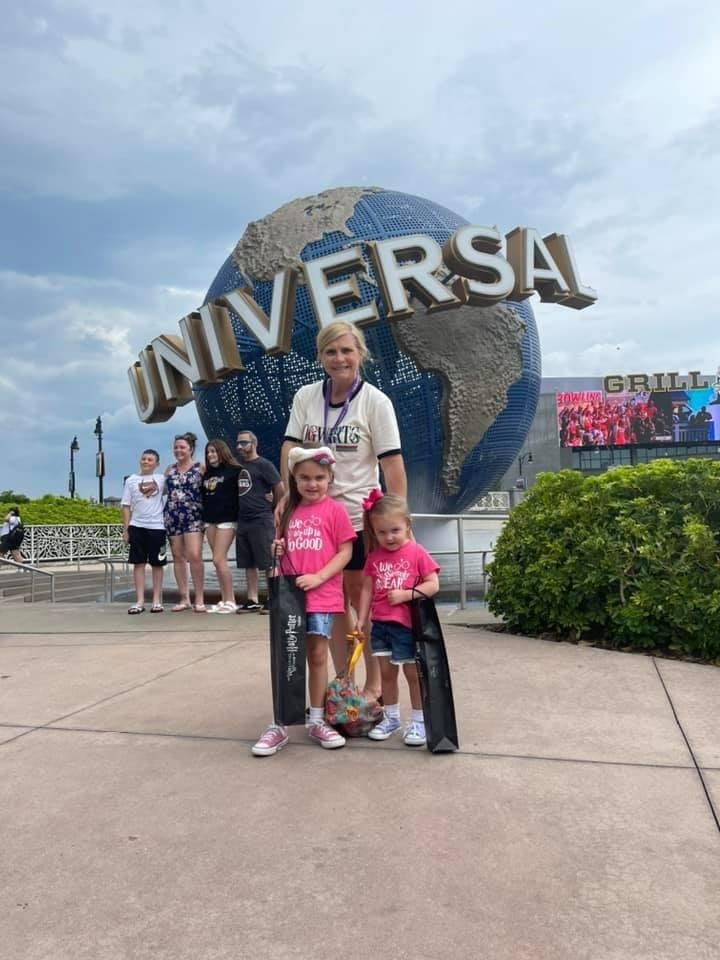 Kid-tested and mom-approved: my three must-do things that Universal with toddlers are . . . drum roll please . . .

Early mornings at Wizarding World of Harry Potter Diagon Alley or Hogsmeade. If you are an on-site guest, or you purchase tickets through a travel agent, you are entitled to enter one hour early into the Wizarding World of Harry Potter, at either Universal Studios or Islands of Adventure. They rotate between the two parks, and which one has Early Park Admission varies by date. Getting there super early gave us a chance to explore Diagon Alley like never before. My girls were able to purchase their Hermione wands, get their morning butter beer (I called that parenting over 40- ha ha!) Plus, we were able to explore the spell windows and cast our spells with our interactive wands, with little crowds. We exchanged our muggle money for Gringotts currency, and checked out Knockturn Alley.
Seuss Landing is a fantasyland for your little toddlers. We were able to ride the carousel, check out the girls' favorite Dr. Seuss characters, ride One Fish Two Fish Red Fish Blue Fish, and play in the kids play area. Luckily, I had a friend with me for for part of the day, and my 4 year old rode the Cat in the Hat ride with him. Be sure to measure your toddlers before your visit. The Cat in the Hat Ride and In the Sky Trolley Train have a minimum height of 36 inches.
Speaking of characters, that leads me to number three. Be sure to check out the characters! There are tons of characters at Universal Studios and Islands of Adventure! Marvel characters, some of our old time favorite characters such as Popeye, Olive Oyl, Betty Boop, Cat in the Hat characters, Scooby Doo, Shrek, Fiona and much more! My girls were fascinated with Marilyn Monroe as well.
One more bonus suggestion when traveling to Universal. You can save a ton of money by purchasing the quick service dining plan and refillable mugs! This is one of my favorite perks about traveling to Universal. Want to know a secret? The quick service dining plan entitlements never expire! That means if you have unused credits, you can save them for your next visit!
We'd love to plan your next Universal vacation! All of our agents are certified in Universal and our agency is a U-Preferred partner with Universal. So fill out the form below to get started!
Request a Quote
Vacation Request Quote Form for Middle of the Magic Travel
About the Author
Traci Elswick is the agency owner of Middle of the Magic Travel, a founding member of the Parent Panel, and TA to the stars! She has 5 children, ages adult down to two-years-old- so she has LOTS of experience, and she can't wait to share it with you!
[/fusion_builder_column][/fusion_builder_row][/fusion_builder_container]