Written by: Traci and Joel Elswick 
Just a little over a year since the opening of the Star Wars Galactic Star Cruiser Disney announced out of the blue yesterday that it will be taking its final voyage September 28-30, 2023.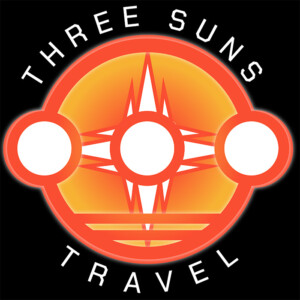 Anyone who has been following us knows we have created a division of Middle of the Magic, Three Suns Travel that specializes in Star Wars Galactic Starcruiser voyages. We have a backstory expert, cosplay advice and suggestions, galactic credit program and a referral program. We invested in this product because we believe in its magic. We were obsessed from the moment it was announced and the obsession only grew once we visited the Starcruiser and it exceeded our expectations. It's the same for so many Star Wars fans that had the opportunity to cruise the Starcruiser. I can go in and complain about Disney not giving it enough time, the haters out there, destroying something magical, etc. but I'm just going to have to accept it and move on in hopes that something bigger and better in the Star Wars universe is waiting for the Galactic Starcruiser. Moving forward as Walt would say right?
All sales and discounts have been halted for the StarCruiser through May 26 for the cast members to contact clients that have voyages beyond September 30. We are hoping that it will open back up to the public after May 26 for the remaining dates, but to be honest, we aren't sure. Keep sending in quote request though. We will contact you as soon as it opens or we have more info.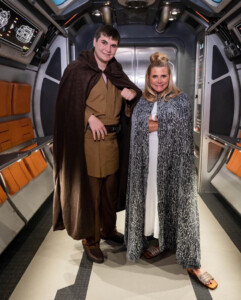 Three Suns isn't going anywhere. Joel Elswick will still be helping our Star Wars clients with backstories and Cosplay ideas when visiting Batuu. He is simply amazing at it. Please take advantage of this free to you service when booking your Disney packages with Middle of the Magic . We'll still focus on eveything Star Wars including Star Wars at Sea on Disney Cruise line, Star Wars Hyperspace Lounge on the Disney Wish, Batuu in Disneyland and Hollywood Studios in Walt Disney World. Good Journey.
May the force be with us all in such a sad time for the Starcruiser community.