When you think about heading to Disney, normally people will get so excited. Us moms, we have a little bit of worry and concern. What do we need to pack? What are we going to eat? What am I going to do with my toddler while my husband (and other kids) get to ride everything? How am I going to keep my toddler occupied in line? Well, I have some hacks to help you with that!
To make your trip run smoothly, I have compiled a list of items that helped me in the past:
*I recommend having a good stroller. Renting one or bringing your own is a choice each family needs to make, but I would make sure it lays down for nap time so no one has to miss out on park time. A stroller cover for the occasional rain storm that will happen during your visit is also needed.
*Disney allows for a small cooler and outside food in the parks. Snacks are essential for everyone. Granola bars, goldfish crackers, nuts, dried fruit, cheese sticks, uncrustable sandwiches, fruit snacks, and any other favorites of your family are great to have. These will cut down on costs AND meltdowns. I have seen that my children get very hangry. Having multiple snacks on hand are essential to minimize those meltdowns. All Disney resort rooms have a small fridge in them. Instacart and Garden Grocer are just a few delivery services that deliver groceries to resorts. They can be dropped off at bell services and stored until you arrive at the resort for just that day. They can deliver the items to your room for a $6 charge- well worth it.
*Portable batteries to charge cell phones are also great to have, because they will get used a lot. With using the My Disney Experience app for wait times, mobile ordering, and checking plans, your phone gets a workout. I have downloaded movies from Disney+ on my phone to help toddlers wait in line. Unfortunately, strollers are not allowed in the lines, so having games or movies on the phone helped to keep my toddler occupied in those lines.
*I know this might sound silly, but a kid leash is another great tool to have. I have a backpack one for my toddler. This helped my toddler have some independence when walking, but helped to not have that little one dart off.
*Some essentials would be diapers (if not potty trained), wipes, extra clothes, water bottles, sippy cups, and a comfort item.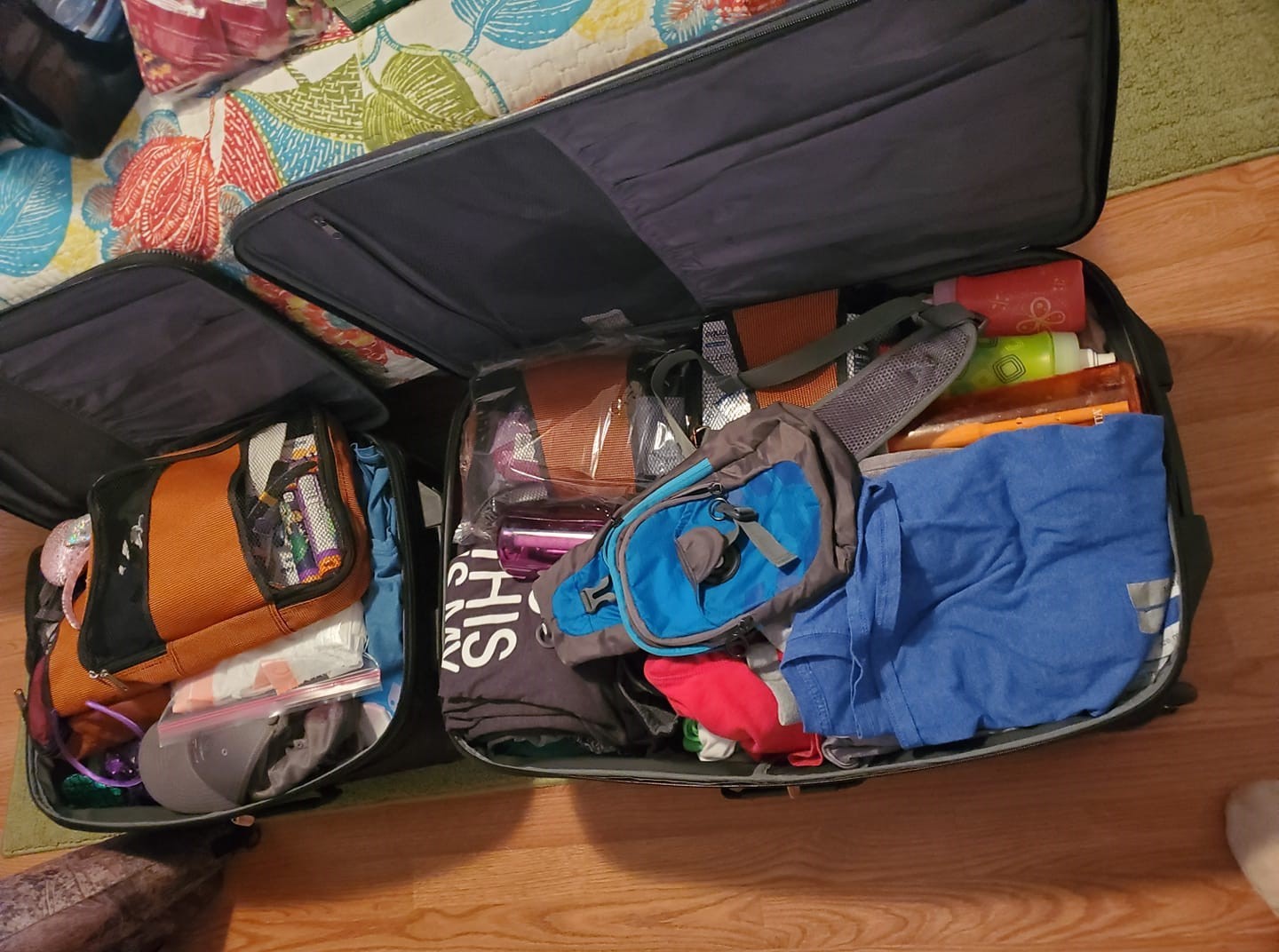 Being prepared is the best way to make sure your trip is successful. Now on how to handle each park!
The best park for toddlers is Magic Kingdom. There is a lot for them to ride and take part in. There are only 5 rides that have height requirements. Those attractions are Big Thunder Mountain Railroad, Splash Mountain, Space Mountain, Seven Dwarfs Mine Train, and Barnstormer (this one is only 35"). For the rides that do have height requirements, you can do Rider Switch. This has to be the best thing offered in Walt Disney World for families with toddlers.
I will give an example of our family for how Rider Switch works. We walk up to a Cast Member at the ride, and ask for a Rider Switch. They will ask who is waiting- Adult 1. Their band is scanned and then up to 3 more guests (my other 2 children). This will give us a fast pass once Adult 2 and the 2 kids waiting in line to ride the attraction. Adult 1 then walks around with the toddler, riding something he/she can do. Once Adult 2 and the kids are off, Adult 1 and the kids scan their magic bands in the fast pass line and walk on to the ride. What a benefit!!! The older kids get to ride their favorite attractions twice and Adult 1 and Adult 2 get to ride it as well. This can be used at any park too for attractions that have a height requirement.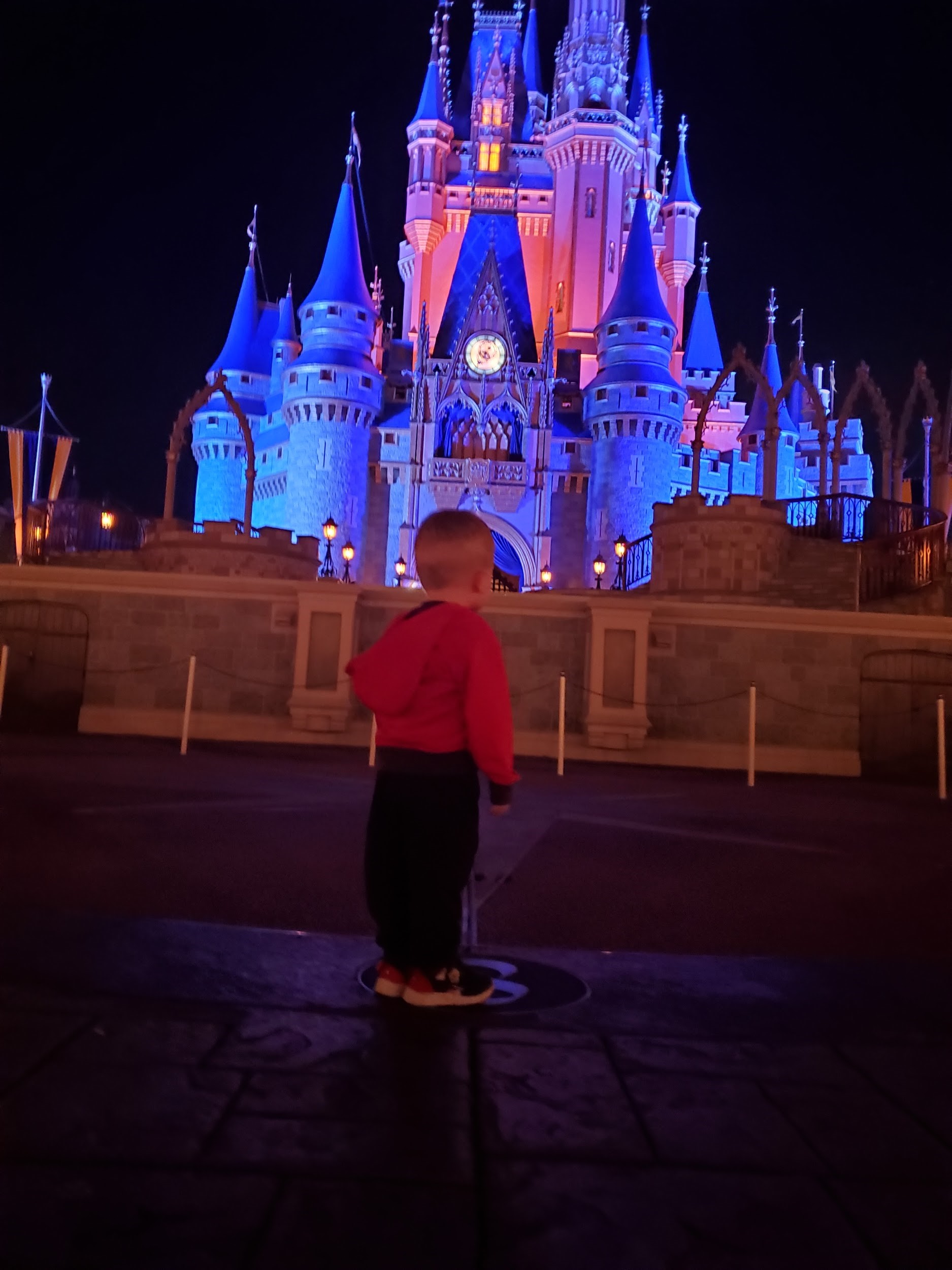 At Hollywood Studios, there are a few rides without height requirements, such as Mickey and Minnie's Runaway Railway and Toy Story Mania. If your toddler is 32" tall, they can ride Alien Swirling Saucers. There are many shows to take advantage of, such as A Frozen Sing Along Celebration, Walt Disney Presents, Lightning McQueen's Racing Academy, Vacation Fun-An Original Animated Short with Mickey and Minnie, and Muppet*Vision 3D. This park gets a little complicated with a toddler, but is totally doable. Come prepared with activities in mind for the little one. Sticker books or a bubble wand are great tools to have.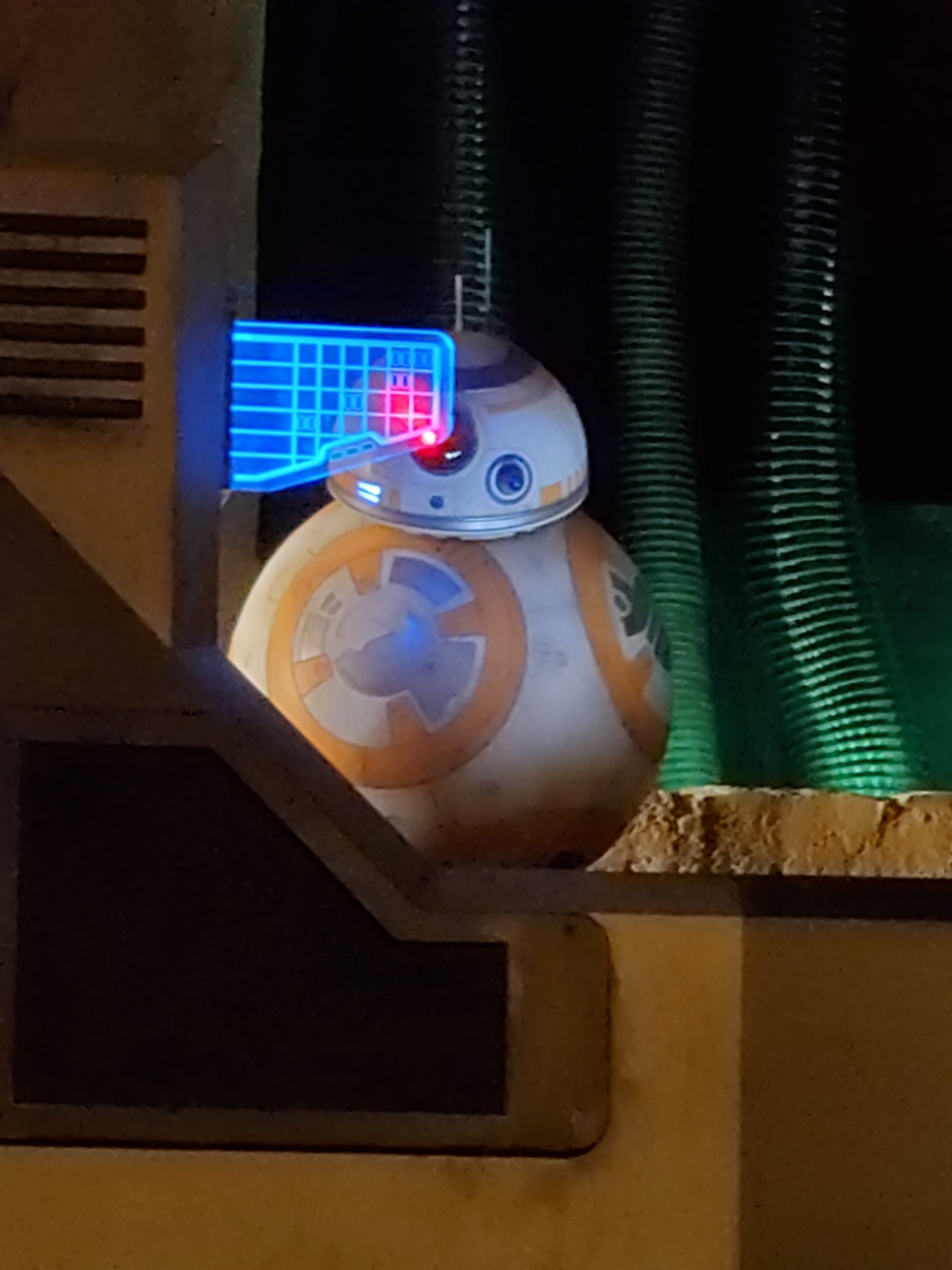 I know Animal Kingdom can seem like there are no attractions for little toddlers, but there is still a lot to do with them. At this park, there are the Wilderness Explorers activities that all ages can do. These are self-guided activities to do throughout the park, where kids of all ages can learn about the different animals within the park. There are over 25 activities to complete. Once signed up, you will get a map that has all the locations to stop at. You will stop at these locations and find the Wilderness Explorer in an orange scarf. Complete the activity to earn a badge. These activities can range from "spell your name in Hindi" to "hike trails and study animal behavior". This is a fun activity to do with the toddlers as you walk the animal trails. Do not feel overwhelmed with all the activities. Most families will not complete the entire booklet in one visit.
The rides at Animal Kingdom with no height requirements are Navi River Journey, Kilimanjaro Safaris, and Triceratops Spin. There are many amazing shows to see here as well. One thing to do with the toddlers here is to just walk and see all the animals while the older ones are riding. Animal Kingdom is a fun park for animal lovers.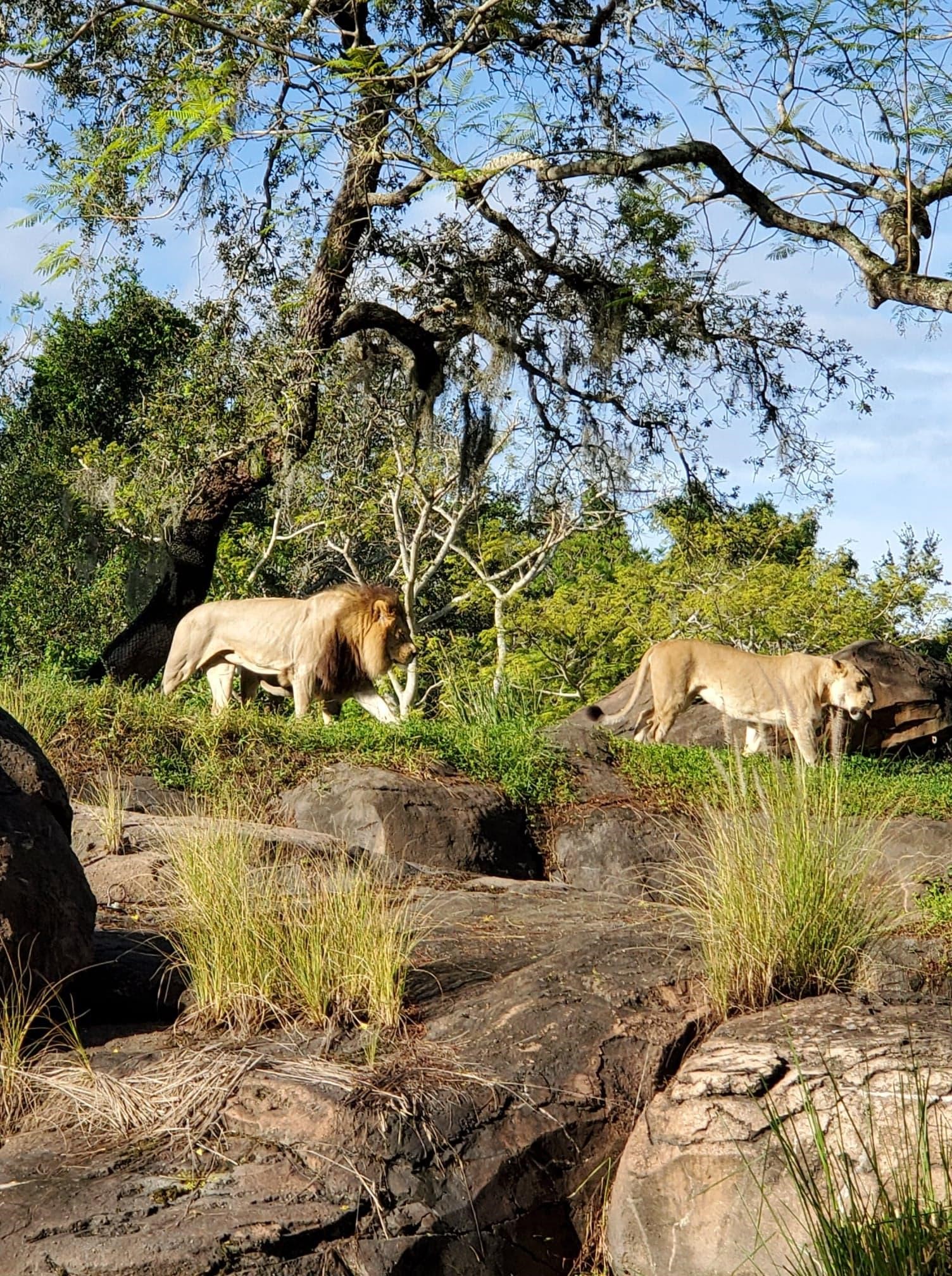 Epcot seems to be the park most families with a toddler decide to skip. I, however, feel very differently. There is a lot that a toddler can take part in. There are many shows and slow rides that have no height requirement. During festivals, there are scavenger hunts that kids of any age, even adults, can participate in. For a small cost, you can find characters throughout World Showcase hidden. The theme of the scavenger hunt changes with the seasonal festival. For the Festival of the Arts, you find Figment hidden in numerous works of art. During Flower and Garden, you find Spike the Bee hidden among gardens. At the Food and Wine Festival, you can find Remy and his ingredients hidden to make his famous dish. Lastly, at the Festival of the Holidays, you get to find Olaf. These scavenger hunts make walking World Showcase better for kids as Mommy and Daddy get to eat and drink their way around the world or at the different food booths. Taking advantage of the Kidcot passport program for each country is another way toddlers and other kids can enjoy this park. Going to each country to do an activity based on the country and getting a stamp is an entertaining way for kids and adults to enjoy this park together. I also recommend watching videos about the foods to eat at this park to get kids excited.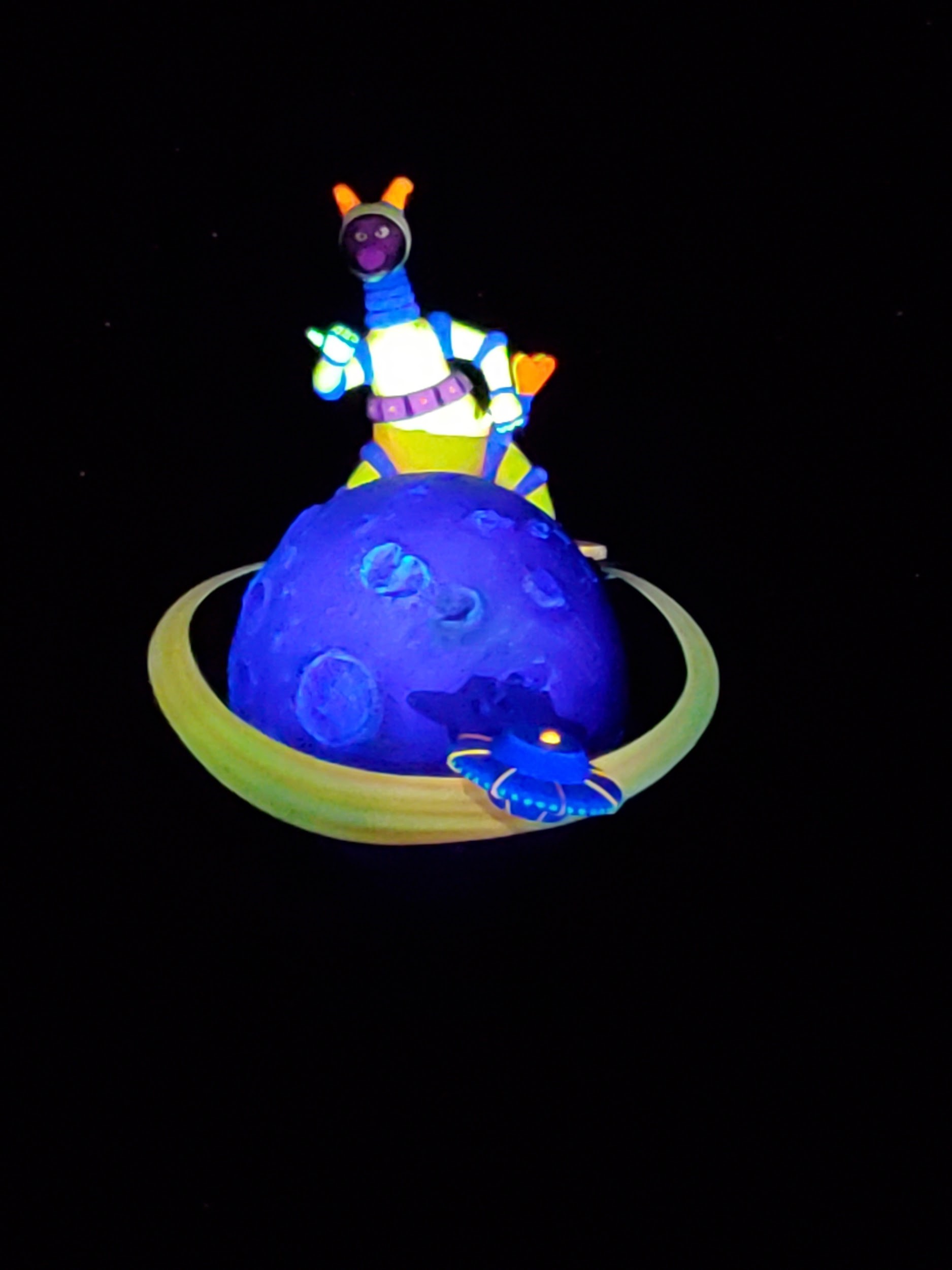 Do not feel overwhelmed when planning a Disney vacation! Kids of all ages and adults will have something to enjoy. Meltdowns may happen, but having a plan for when they do helps everyone stay stress-free. As a family, everyone can have a great time if you know the tricks and you are prepared. Having a great travel agent to help guide you through all of the parks is essential. We are here to help take all the stress away from your dream vacation. Come prepared with a good stroller, snacks, some entertainment for waiting, and a positive attitude, and your Disney Vacation can be magical.
Ready to plan your family's magical vacation? Request your quote below!
Request a Quote
Vacation Request Quote Form for Middle of the Magic Travel