I have two wonderful, spirited, Disney-loving daughters. Their first trip to Disney was in 2013 when they were 8 and 6 years old. Those early trips, I must admit, were more for my memories than for theirs. However, their eyes lit up every time. They were excited to be around during our pre-trip planning and our actual vacation time at the most magical place on earth. They radiated joy with every step, in every park and on every ride. They actually got along like they were best friends! It was magical.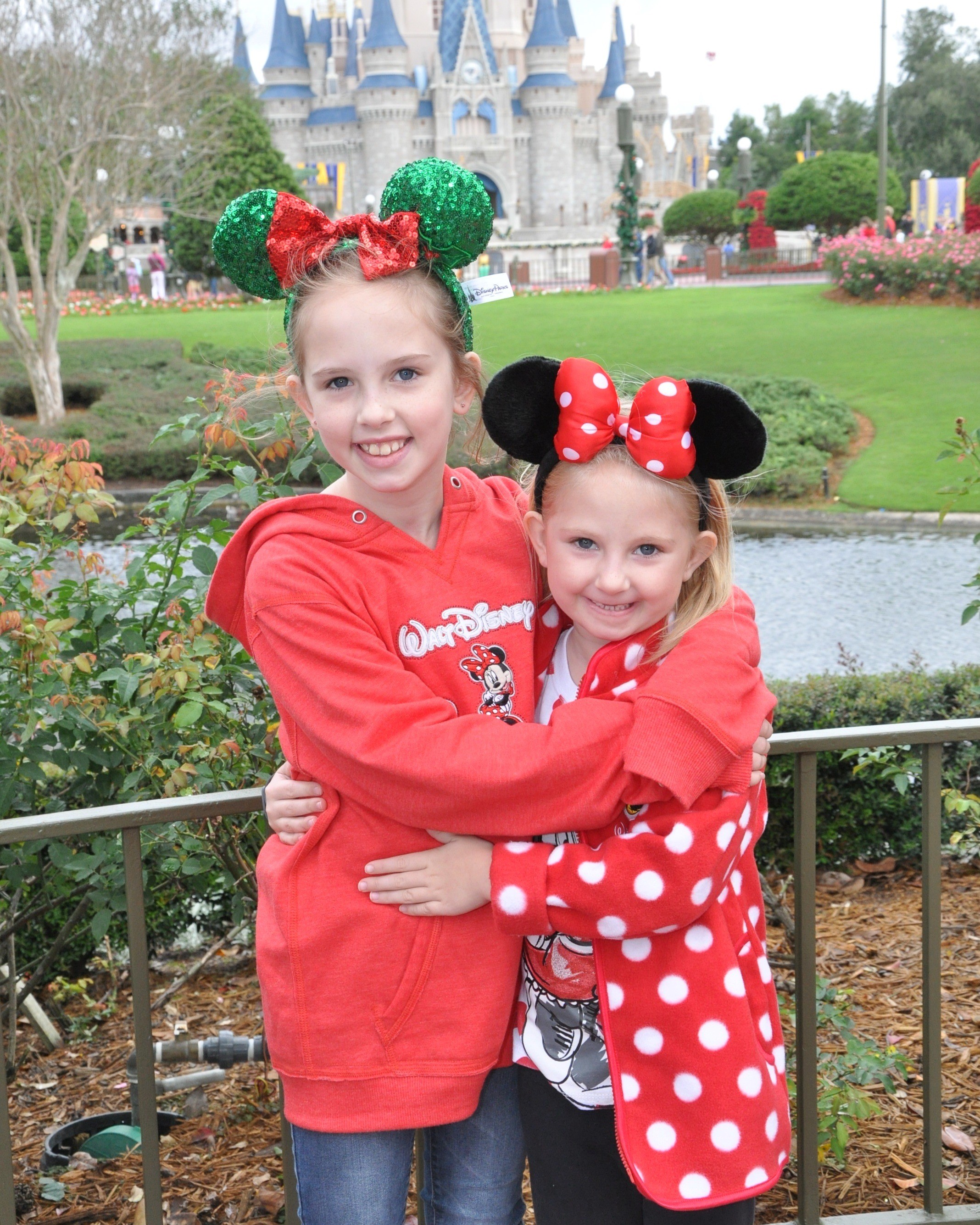 Now, they are at that wonderful know-it-all stage at 16 and 13 years old. Don't get me wrong, they are my heartbeat, lights of my life and overall purpose in this life of mine. But they do get a little tricky at this age and sometimes have a minute-by-minute personality change that's like navigating through an emotional minefield. I recognize that being a teenager in this day and time is hard. The pressures to fit in, the drama (I don't know if my moms of boys feel this one as much as the moms of girls – but let me know) and the right social media presence are the guiding principles of the time. So, how do you get "that" kid excited about Disney year after year?
There are no rules here, but neither a new princess dress, nor meeting Cinderella, nor a Dole Whip will not bring back that nostalgic walking on pixie dust feeling. Well, the Dole Whip comes close. The key here, in my experience, is the word "engagement". Not just while you are on property, but well before-hand during the planning stages. If your teen has never been to a Disney park, you might not have as much of an uphill battle as those parents that travel to Disney on a fairly regular basis, but keep these tips in your back pocket, just in case. My children need to be engaged in ways that make them feel like their expertise is valued. Keeping that in mind, here are my 10 steps to engaging a teenager:
1. Resort pick – I narrow it down to about 4 based on cost, theme of the trip and, well, what you want. We then get into a healthy debate on the pros and cons of each. Sometimes we even go down the YouTube rabbit hole looking at resort and/or room tours of different resorts. Then, let them choose. If they cannot agree, your partner can be the tiebreaker (of course choosing the one that you want).
2. Park Days – I always ask the girls to discuss the number of days they want to spend in each park and if they want a resort day on this particular trip. If they do, I have them research things to do outside of the parks.
3. Trip Theme – I have them come up with a theme for the trip. It can be anything from a Foodie theme to resort hopping, trying new things, hidden Mickey's, scavenger hunts….the creative ideas they can come up with are endless. We even had one trip with the challenge of having red meat at every meal. That was my husband's idea.
4. Family T-Shirt Designs – OK, so this one if probably more for the teen girls and there is a cost involved. Set a budget and let your teens design the matching family t-shirts for the trip. If you're going during Halloween, they can be involved in the costumes that everyone will wear. Just make sure they are compatible with the current costume policy. (You can read Disney's costume policy here.)
5. Dining – We spend a lot of time on our dining choices because we are foodies. Since the girls are too old for mid-day naps at the resort (gosh, I miss those days), our sit-down meals are our breaks. It can be a little daunting with all the options, so we take it day-by-day. Parents determine the number of table service meals you will have during the trip. Share the number with the teens and have them pick the meal and restaurant. Sometimes we even go so far as to let each one have a park day to plan the meals. Here is a good place to sneak in a character meal. The experience is a little different right now, but it's a way for you to sneak in character photos when they are "too old" to do meet & greets.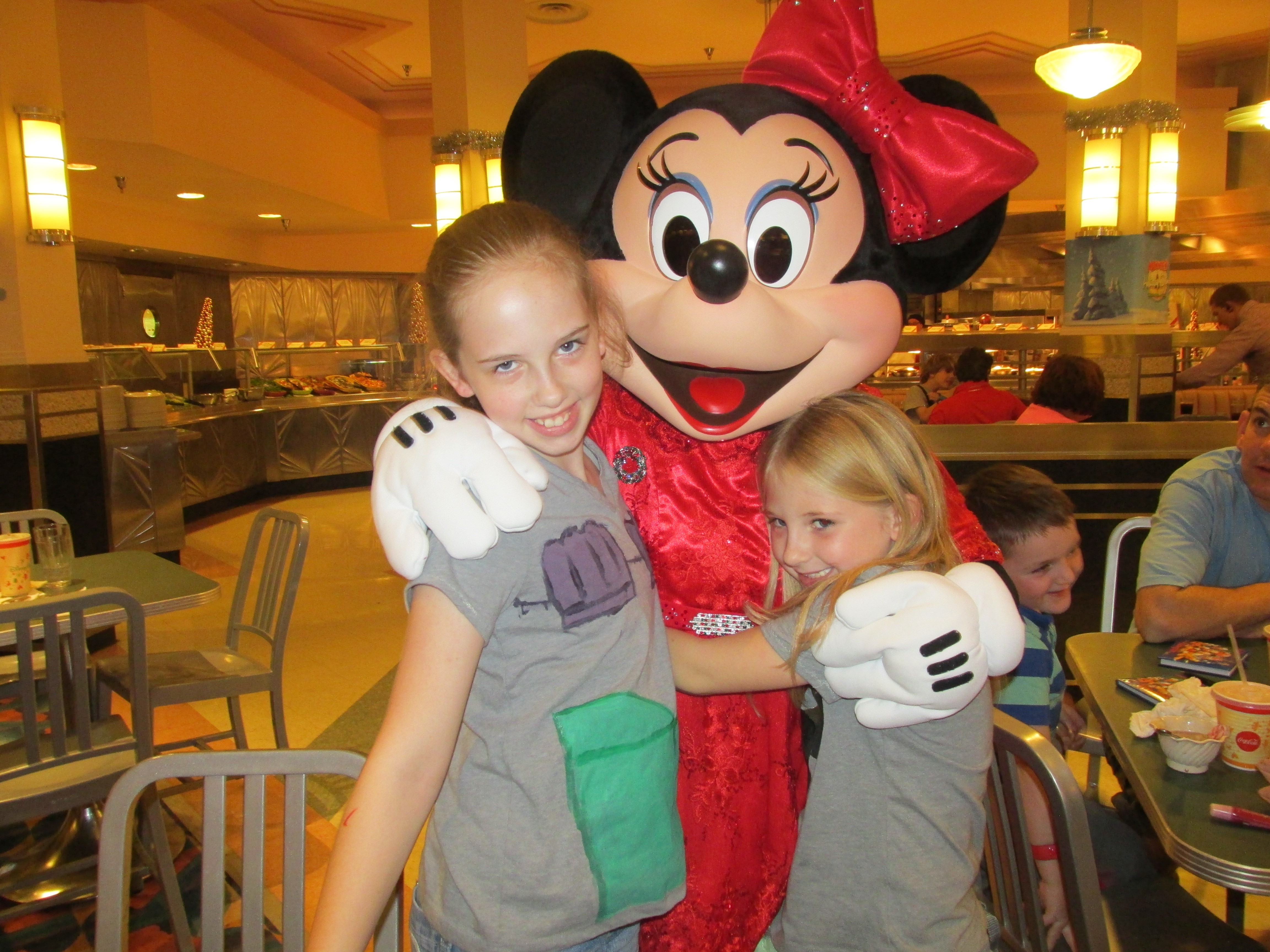 6. Attractions – Let them choose which attractions you will visit. We all know our families. We know what we like and don't like. However, getting them involved in this step builds the excitement for them. It's not just a kid park…they're reminded of all the fun rides, shows and shopping there is to do. This is another YouTube rabbit hole. If it's been a while since you've been, YouTube is a great way to see any new attractions that you want to experience.
7. Sent Links – This is the generation of social media. Send each other links to the things you find interesting such as rides, shows, t-shirt ideas, new park/dining experiences and those resort/room tours. You never know what you might learn about their interests.
8. Task Master – Give them an assignment while on your trip that they are 100% responsible for maintaining. They have each been, the trip photographer, food photographer, map holder, itinerary keeper and they have even been keeper of time (i.e., what time we get up, staying on pace, etc.).
9. Let them spread their wings – This one is hard for me because Disney is 'Ohana, family time. Though I do see the value in letting them have some time to venture off on their own within a park/resort to feel all grown-up. Mine have had pool time on their own as well as riding some rides that Dad and I didn't want to ride. Come to think of it, this can be an adult snack time or just handholding and people watching with your Bae.
10. Bring a Friend – Mine are getting to the age that bringing a friend is on the table for many of our trips. We've even taken my eldest's BFF to Disneyland. It's a great way for them to share memories.
The more a part of the planning they are, the more they will feel like it's their vacation and take ownership in it. The payoff is that they are invested in the experience and will take more from the memories made. When you get ready to plan the next trip, they will be all over it! Raising a human being to be a productive member of society really, I believe, begins with a love of Disney!
So there it is. My top 10 ways to engage your "been there, done that" teen. But I can't leave you without a couple of bonus tips for you parents…
1) Take a ton of pictures! Goofy ones, silly ones, happy ones and sleepy ones. Here is where you will capture your memories that will bring you joy for years to come. I even create a book for each trip, though I am a few trips behind, for each of them to have commemorating that particular trip.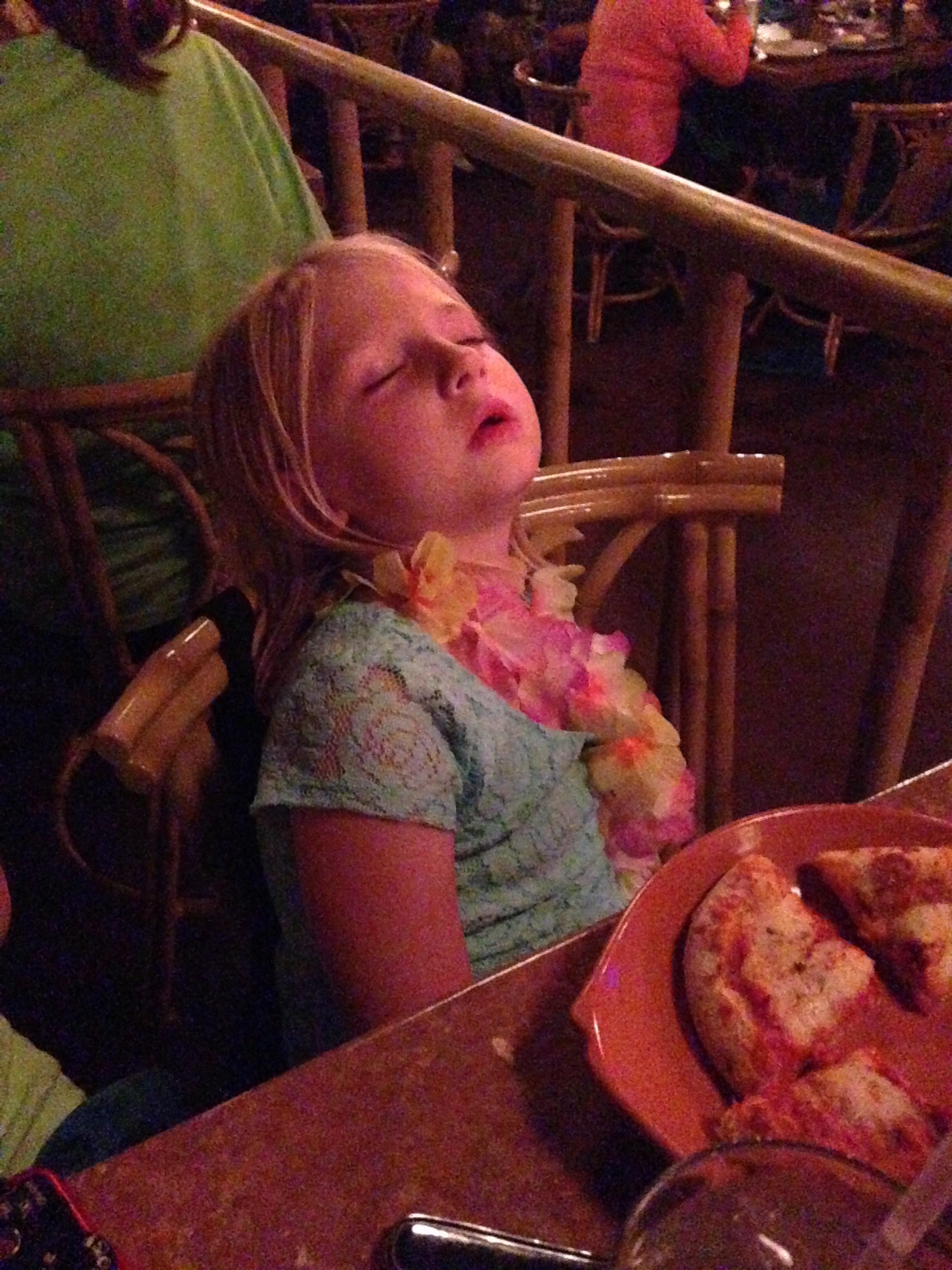 2) Spread YOUR wings. If you have done Disney World to death, do Disney differently. Take a Disney Cruise, go to Disneyland, book a beach trip to Disney properties at Vero Beach, Hilton Head or, bucket list, Hawaii! Take it international with Adventures by Disney to get immersed in a different culture and new experience under the international flag and reputation of Disney.
The bottom line is that you are never too old for Disney and the opportunities for new experiences within the Disney family of destinations grow with you. Don't give up on your snarly, grumpy emotional and distracted teen. Keeping them engaged with Disney will keep them young at heart and pass that joy to generations to come as well as help them to become a fine President one day. Not really, but who wouldn't trust a Disney-loving President?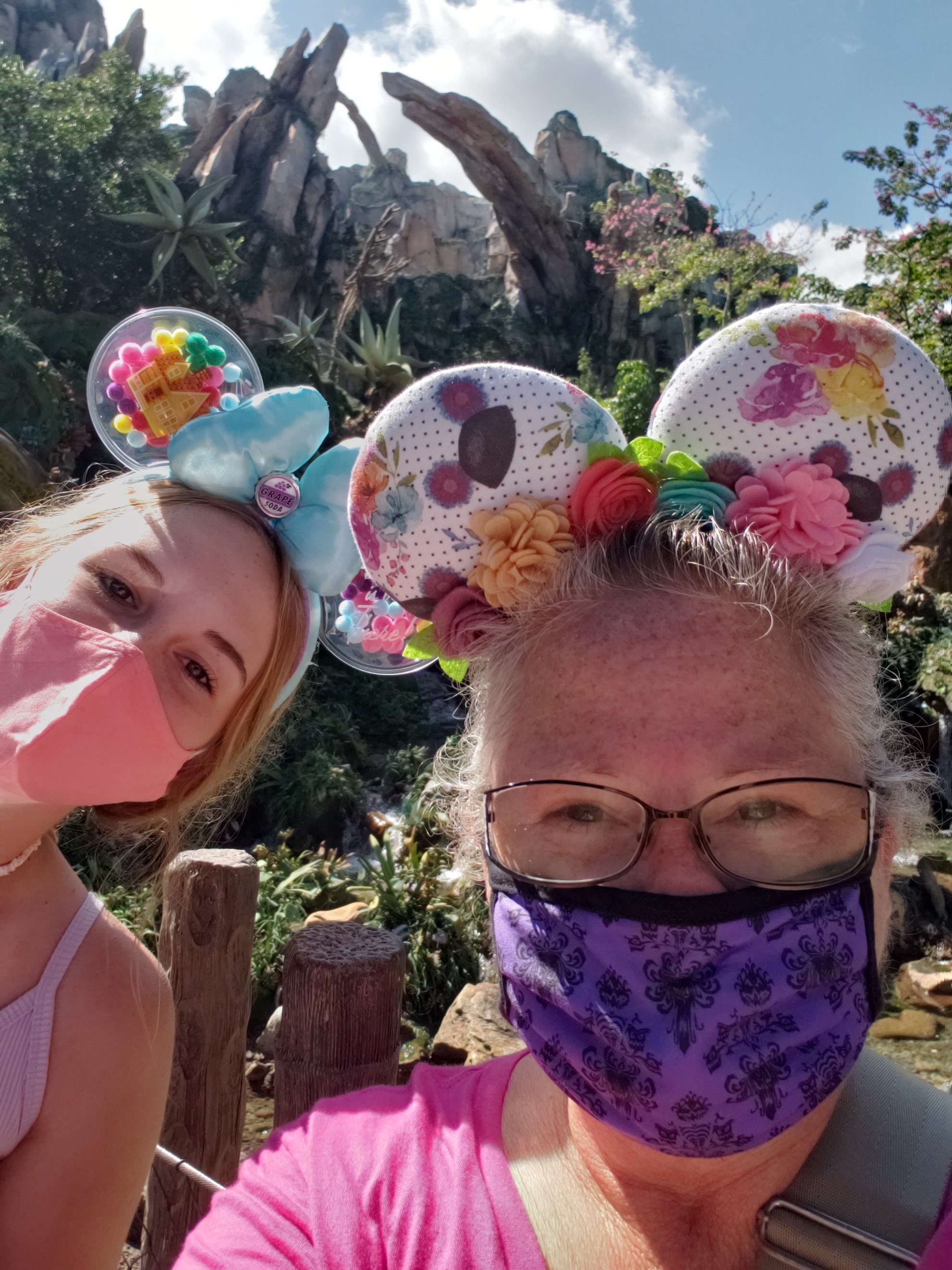 For more tips on planning the best Disney vacation for your family, partner with one of our travel planners! Fill out the form below to begin!
Request a Quote
Vacation Request Quote Form for Middle of the Magic Travel
About the Author
Jill Reich is a founding member of the Middle of the Magic Travel Parent Panel. She is a mom of 2 girls, 16 & 13 years old, and her goal is to build relationships with families to cultivate a lifetime of shared magical memories.