Are you visiting Disney World or Disneyland during St. Patrick's Day? Lucky YOU! If not, you can always plan for next year!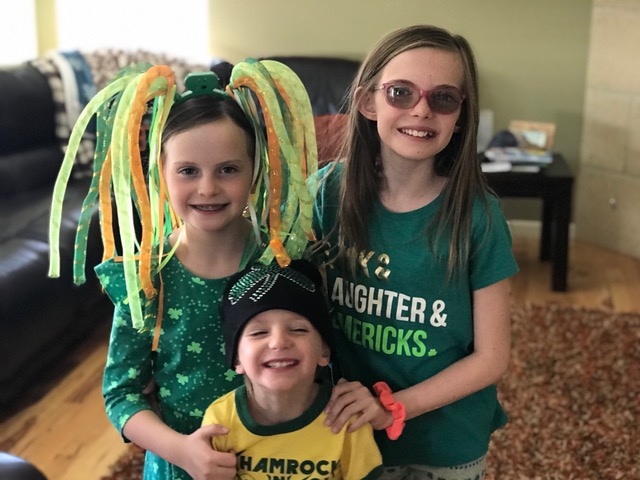 Top 5 ways to celebrate this St. Patrick's Day (everyone is Irish on this special day!):
Go big by visiting Raglan Road. While this Irish Pub is a fun stop all year long, St. Patrick's Day is the BEST time to celebrate here. From March 11-17, you can enjoy Irish dishes like fish and chips and shepherd's pie and the plant-based take on shepherd's pie, This Shepherd Went Vegan. Partake in a NEW drink, "So Berry Les" which is a locally crafted seltzer that is named to honor John Cooke's (who co-owns Raglan Road) father Les. This light and refreshing seltzer is infused with strawberries and Key Lime juice. Of course there will be face painting, dancing and special live entertainment both in the restaurant and out on the patio.
While Raglan Road is extremely popular, don't forget Disney Springs has even more to offer with live performances (be sure to walk around). More delicious Irish fare is available at Cookes of Dublin, D-Luxe Burger's Dubliner Burger (which includes a double stack of signature blend beef patties topped with cheddar, corned beef, lettuce, fried onions, and Irish stout barbecue sauce) and Amorette's Patisserie will get you in the spirit with their Luck of the Irish Petite cake with layers of praline, whiskey-scented vanilla chiffon cake, and Irish cream liqueur pastry cream.
You'll want to stop by the Rose and Crown Pub in the UK pavilion at Epcot for some green beer or cider. The lines can be long, but worth it!
Delicious Saint Patrick's Day-themed treats and drinks abound throughout the Disney World Resorts and Disneyland Resorts. Cupcakes, brownies, cookies, corned-beef, pastrami sandwiches, Irish stouts, hard ciders and other speciality drinks can be found at bakeries and candy shops throughout the Resorts (All-Star Movies, Music, Art of Animation, BoardWalk, Contemporary and Grand Californian to name a few).
Grab themed snacks at many of the shops in the Disney Parks like The Confectionery, Main Street Bakery, Trolley Car Cafe, the Fountain View Cafe at Disney World and Red Rose Taverne, Corn Dog Castle and Lamplight Lounge at Disneyland.
There are so many offerings for you to enjoy the Celtic festivities and creative limited-time eats, brews, and treats. Get in on the fun and be sure to toast new and old friends, sláinte which is pronounced a bit like "slawn-che"!
For more great ideas to make your next Disney vacation extra-magical, book with Middle of the Magic Travel! Use the form below to get started!
Request a Quote
Vacation Request Quote Form for Middle of the Magic Travel
About the Author
Nicole Hickey is a founding member of the Parent Panel. Her family loves all things Star Wars, and she loves experiencing Disney through the eyes of her daughters and son.