Written by: Bridget Virden, Senior Travel Planner 
Vacation packages for Disneyland 2024 are now available for booking! If you're already a Disneyland fan, then you know how exciting this is! If you've only visited Walt Disney World in Florida, read on to find out five reasons you should consider visiting the west coast for your next magical vacation!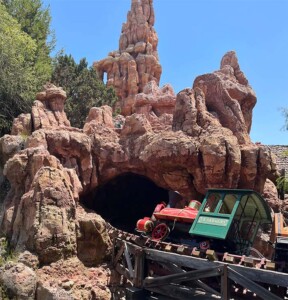 1. Disneyland: Where It All Began
First and foremost, Disneyland holds a special place in Disney history. It's where Walt Disney's dream first became a reality back in 1955. There's something undeniably enchanting about visiting the original Disney park. It's like taking a step back in time while enjoying all the modern magic Disney has to offer.
2. Proximity of Hotels to the Theme Parks
One thing that sets Disneyland apart from Walt Disney World is the sheer convenience of accommodations. Hotels are literally just a hop, skip, and a jump away from the theme parks. This means less travel time and more time for fun. You can easily take a midday break, recharge, and then dive back into the magic without missing a beat.
3. California's Mild Weather
Can we talk about the weather? California's mild climate is a dream come true for theme park lovers. With sunny skies and comfortable temperatures, you can enjoy the parks practically year-round. No need to worry about sweltering heat or sudden rain showers putting a damper on your Disney day!
4. Ease of Getting Around
Navigating Disneyland is a breeze. The two parks, Disneyland Park and Disney California Adventure Park, are separated by the esplanade. You can easily hop between them with minimal walking. Plus, the entire resort is compact and easy to explore, which means less time spent trekking from one end to the other.
5. The Disney Difference
Lastly, there's the undeniable "Disney Difference." The attention to detail, the exceptional customer service, and the immersive storytelling are the hallmarks of every Disney park. But at Disneyland, you'll experience it all in a more intimate setting.
If you're looking for a convenient, immersive, and history-rich Disney adventure with fantastic weather, then Disneyland in California might be the perfect pick for you. It's where Walt's dream took its first steps, and it continues to be a place where dreams come true every day. So, pack your mouse ears and get ready for a magical adventure in the heart of California! Your Middle of the Magic planner will be there to help you every step of the way!